My Life in Your Hands by AR Moler
Publisher: Torquere Books
Genre: Gay Erotic Romance, Contemporary, Healing Hearts
Length: 29 pages / 7000 words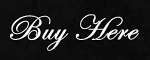 Summary:
Dr. Chris Kearney works in a San Diego hospital that receives some of the worst victims of gang violence. The talented sensitive doctor is slowly losing his ability to cope with the stress of the job, his loneliness only compounds the problem. When Chris meets Drew Hayden, a SDPD detective working on the gang task force, there is a spark of interest between the two.
A chance meeting in a grocery leads to an evening of hot sex. The two men acknowledge their interest could be more than just a one night thing and begin to pursue a relationship, but unforeseen stresses and risks complicate their lives. Can a cop and doctor hold onto what they have?
Kalyko's Review:
I've been intrigued enough by AR Moler's stories to buy them, but this is the first one that I've actually read and I have to admit that I'm very pleased that I have more of her work easily available. I love when that happens!
In My Life in Your Hands by AR Moler very quickly brought both Chris and Drew to life. Their story was, while wonderful, also filled with a tension that was nigh on palpable. Their initial meeting was not entirely auspicious… meetings between cops and emergency surgeons rarely are. But it was enough to awaken their interest.
One thing that I really enjoyed is that, while the title sounds fairly obvious, there's a deeper level to it. Then there were Drew and Chris; those two together were awesome and watching as their relationship developed and grew was by turns sexy as all get out and beautiful. And, to my mind, both Chris and Drew deserved to by labeled as Healing Hearts.
Rated 4½ Ravens by Kalyko!
Related Posts