Vance's Rules by Anne Rainey
Series: Blackwater Series, Book 2
Publisher: Samhain Publishing, Ltd.
Genre: Contemporary, Erotic Romance
Length: Novella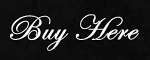 Summary:
His tools, his rules…
Blackwater, Book 2
Looking at Vance Jennings now, no one would guess that the tough-as-nails building contractor once suffered a broken heart. Twelve years has blunted the pain of the breakup with his high school sweetheart, but not the memory. Until she shows up on his doorstep asking for a second chance.
One look at the sexy redhead, and Vance adds a foot or two to his rock-solid emotional barriers. No way is he letting her back into his life. But he'll be happy to let her close enough to sample her delectable body.
Shayla Riggs is no longer the vulnerable teenager who was forced to give up her first and only love. She's older, wiser, and determined to make things right. Except the changes in Vance throw her for a loop. He's definitely not the sweet boy she remembers. In fact, the grown-up version lights her up hotter than a firecracker.
It takes only a kiss, a caress, to bring back the explosive passion they once shared. But if Shayla can't find a way to break through the bitter walls around his heart, it just might destroy them both. Again.
——————————————————————————–
Product Warnings: This story contains a stubborn woman intent on seduction and an alpha male with some naughty ideas of payback. Let the fireworks begin!
Blackraven's Review:
First, I love everything that Anne Rainey writes. Second, her characters are always engaging, relatable, and lovable, the plot is always compelling, and it's a given that the sexual tension will be off the charts. Trust me when I say that Vance's Rules had all of these wonderful elements and more.
Ms. Rainey did an outstanding job of providing the reader with background information regarding Vance and Shayla's tumultuous past through memories, which worked as the glue that held this plot together and increased the depth of the story. Vance is strong, sexy, honorable and cares deeply about his family. However, he's also a man who has been hurt to the point of self-destruction after the love of his life left him without a word. When he and Shayla first see each other again after twelve years, you can feel his pain, anguish, anger, and intrigue by the once young girl who has blossomed into a beautiful woman. Moreover, whether he wants to admit it or not,  the lust that is radiating off of both he and Shayla is intense like a volcano below the surface waiting to erupt and destroy everything in its path.
Shayla Riggs is stronger, more confident after everything that she has endured over the years. The vulnerable, sweet, gangly girl Vance knew and fell in love with in high school no longer exists. She's smart, feisty, wise, and knows exactly who she wants in life…Vance Jennings. However, in order for Shayla to find her Happily Ever After with Vance, secrets must be revealed, hearts must mend, trust must be restored, and forgiveness must prevail. Love is a given because a blind man can see that these two are still desperately in love with one another whether they want to admit it or not. Can Shayla convince Vance that she had his best interest at heart when she left without a word twelve years ago? Will Vance be able to forgive not only Shayla, but also himself once the truth comes to light? Will cupid shine on these two and bring them the Happily Ever After that they so rightly deserve? Guess you'll have to read the book to find out.
Ms. Rainey has created a complex story with enough twists and turns in the plot to take you through a myriad of emotions as the secrets are revealed. There were times that I wanted to weep for these two for all that they had endured over the years. There were also times that I wanted to shake some sense into both of them because their lack of communication was driving me crazy. The sexual chemistry between Vance and Shayla is scorching hot and will make you feel all warm and tingly inside while igniting all of your sensual receptors. I would have gladly switched places with Shayla because Vance is one gorgeous man both inside and out.
The secondary characters played pivotal roles at different stages of the story, which added an extra dimension to the plot and helped bring the story to life. The banter between the Jennings' brothers was realistic and made me think of my seven brothers and the way they are with one another. The protectiveness and love that they had for one another was endearing and leapt off the pages. Moreover, I simply loved their mom, who was caring, loving, wise and knew exactly what each of her sons needed as they struggled with the trials and tribulations life had thrown their way. I was also very intrigued by Sam's story, so guess what?… Sam's Promise just went to the top of my TBR pile. Maybe it'll hold me over until Brodix's story, Breaking Brodix, which will be released at the end of July. I can't wait to see what Ms. Rainey has in store for him.
If you're looking for a scintillating story where the characters are complex, yet endearing, the sex is sizzling, forgiveness of oneself, as well as others is imperative, trust is of the utmost importance, and the love is everlasting, then Vance's Rules by Anne Rainey is definitely the book to read. Moreover, pick up the Blackwater series! You won't be sorry because the Jennings' brothers are guaranteed to ROCK YOUR WORLD. I know that they ROCKED mine and then some. Bravo Ms. Rainey for providing us with such a delicious read.
Rated 5 Ravens and a Recommended Read by Blackraven!
Related Posts