True Heart by Delilah Devlin
Series: Red-Hot Winter
Publisher: Samhain Publishing
Genre: Contemporary, Erotic Romance, Menage a Trois, M/F/M
Length: 175 pages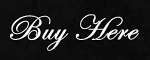 Summary:
Two men plus one woman equals three bodies on fire…
A Red Hot Winter story.
True Wyatt's hands are going to be full enough keeping the herd alive through the dead of winter. The last thing he needs to hear is that his brother Lonny has rented out their isolated hunting cabin to a reclusive writer—especially a sassy, disaster-prone brunette. Who has time to babysit a city girl until spring?
With a deadline looming, erotica writer Honey Cahill is looking forward to six distraction-free weeks to finish her next book. However, between Lonny's flirty sensuality and True's hard-edged intensity, the Wyatt brothers set the stage of her imagination for a winter of wicked delights.
The fire that destroys the cabin, though, is as real as it gets. Forced to seek a bed under True and Lonny's roof, the temptation to experiment—all in the name of research, of course—is overpowering. One night in their arms doesn't feel like enough; it feels like more. Particularly with one cowboy who fires all her cylinders…
Warning: It's a Devlin ménage—expect men with stamina and not an ounce of mercy to behave like sex gods, and the lucky woman to love every minute of it. A little domination goes a long, long way…
Blackraven's Review:
True Heart by Delilah Devlin is a wickedly delightful story full of hunger, desire, humor, and blazing hot sex.
From the moment True Wyatt witnesses Honey Cahill moving into their hunting cabin, he's mesmerized, even if he won't admit it to himself or anyone else. The sexual tension between these two is blistering as they push each others buttons with words and undeniable looks of raw, uninhibited passion. Ms. Devlin immediately grabbed this reader's attention and didn't let go until the very end.
Honey Cahill is intelligent, sexy, strong-willed and determined to finish her next novel in piece and quite. But when she meets the Wyatt brothers, her traitorous body shivers with thoughts of how these two men could pleasure her.
I loved the witty banter between all three characters with their subtle and not so subtle innuendos. The dynamics between Wyatt and his brother were at times humorous and at other times intense as Lonny forced Wyatt to acknowledge some truths about himself and Honey. The storyline had depth and the words flowed over the pages as smooth as bread on butter. The characterization was well-developed and interesting as each character struggled with their desires and fears.
The emotions in True Heart were raw, the sex was sweltering and ultimately, the love was everlasting. If you enjoy a story where the characters are lovable, but struggle to communicate their desires and fears, the plot is engaging, the dialogue is at times humorous, and the sex is uninhibited, then definitely pick up a copy of True Heart by Delilah Devlin because this is one quick read you don't want to miss.
Rated 4.5 Ravens by Blackraven!
Related Posts