The Ugly Duckling Debutante by Rachel Van Dyken
Series: The House of Renwick, Book #1
Publisher: Astraea Press
Genre: Historical Romance
Length: 201 pages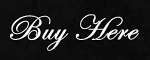 Summary:

Since childhood Sara has lived with the reality of being ugly. Something her awful family never ceased to remind her. After her sisters run off to Gretna Green, she's left with one choice—go to London and take their place for a Season. It's up to her to marry well and save her family from financial ruin.

A distant aunt decides it's in her best interest to sponsor Sara for the season and help her snag a husband by any means possible.

Nicholas Devons, Earl of Renwick, is a retired rake and consequently bored with life. He's given up beautiful women and carnal pleasures. Desperation makes him decide to give his massive fortune away and marry the first country girl he sees.

Lucky for Sara she's that girl. Unlucky for Nicholas, he's to be her new tutor in the ways of the ton. Two waltzes, one masquerade, a violent carriage ride, and two duckless ponds later…. and all that's left is a fun twist on one of the oldest stories ever told.
Lace's Review:
The Ugly Duckling Debutante by Rachel Van Dyken is a wonderfully written historical romance that has everything: innocence, passion and secrets. What more can you ask for?
Nicholas is a dashing rake that has truly met his match. He is so sinfully appealing that it was hard for me not be drawn to him. Ms. Dyken created this hero to have heart and a consonance. Can Nicholas change from his rakish ways and transform himself into an honest man? Can he teach his student the way of the Ton without being snared himself?
Sara, aka Sai, was and is a truly delightful heroine. Feisty but yet caring, it was hard to imagine her past that entailed such cruelty. I was drawn to Sara if by nothing else, her easy joy of being free in that field of flowers. Sara was sent to attend the Ton for her first Season, but truly who would want an Ugly Duckling? Can her Aunt and Nicholas help her meet the Tons' requirements? Can she safeguard her heart against the one who says he wants nothing from her?
The way Ms. Dyken wrote Nicholas and Sara's stories will have you on pins and needles as their secrets unfold. I found myself whispering, "Oh Wow!" After seeing Sara and Nicholas come alive in their roles, it was interesting to see that in the end we were left with a "cliffhanger" of sorts and a smooth segway into the next book. Well played Ms. Dyken.
As for the secondary characters, they aided brilliantly to the plot, as well as adding some fun during their kinship with Nicholas and Sara. I enjoyed this wonderfully written, well plotted historical romance that gave nothing away. The characters are remarkable and will have you cheering them until the end.
Rachel Van Dyken is a delightful storyteller who knows exactly how to touch her readers' hearts and souls. I for one am a willing follower.
Rated 5 Ravens by Lace!
Related Posts