Same Time Next Year by Eden Winters
Publisher: Torquere Press
Genre: M/M, Erotic, Paranormal, Contemporary
Length: 40 pages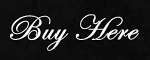 Summary:
Jerome and Greg played on the dirt road halfway between their homes when they were kids, and found much better games to play there when they grew older. It's their special spot, the perfect place for Greg to propose, and the worst place possible for the accident that takes his life.
Devastated by the loss, Jerome visits that lonely road on the anniversary of Greg's death, only to discover that not all endings are permanent.
Taz's Review:
Oh my, wiping my eyes here so I can see the screen and type my review. Same Time Next Year by one of my favorite authors Eden Winters has taken me on yet another journey which left me breathless, happy, sad, and everything in-between.
After reading Match Before Christmas and Fanning the Flames two novellas which use humor to explore the stress and anxiety that goes with meeting and keeping true love and then reading Highway Man which shows how love doesn't care whether you're trying to avoid it. When it strikes it strikes. In this story, Ms. Winters socks us in the face in the opening scene and then gently guides us along the journey of two lovers who have been forced to travel an unforeseen path.
I'm actually going to leave the plot conspicuously vague. To describe the story would be to ruin it in my opinion, and this is a story which must be experienced with fresh eyes so you can feel the shock; the BAM of each emotion. As we follow Jerome and Greg's relationship, we are torn between being happy for them and disturbingly sad. The story forces us to question whether we believe Jerome is making good choices or unbelievably bad ones. Even the ending is so startlingly final, it caused me to sit and just think for several minutes.
With all of this said, it was one of the BEST reads I've enjoyed in a long time. And I've enjoyed a lot of great reads, but this story is such a paradox of satisfying and disturbing…and somehow Ms. Winters makes it work. She draws out the inner thoughts and feelings seamlessly and carries us on a sensory journey.
This is one of those books you need to read and then talk about. I strongly recommend you read this, think about it, then read it again, then leave a comment here and we'll talk.
Rated 5 Ravens and a Recommended Read by Taz!
Related Posts