Obsession by Paige Bennett
Publisher: Phaze
Genre: Erotic Paranormal Romance
Length: 21 pages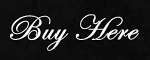 Summary:
It is New Orleans, 1850, and Blanche Paradis, a free woman of color has carved out a good life, including a job she enjoys, and a man she loves, gambler Bart Donovan. One small blemish mars her happiness, the obsessive interest of a mysterious aristocrat, Lucien St.Clair.
In a moment of weakness, Blanche falls into Lucien's bed, sealing her fate and that of her lover. For Lucien is much more than he seems, and his lust for the beautiful Blanche knows no bounds.
That 70s Chick's Review :
I admit that there is something a bit twisted about me and my idea of romance. Dark erotica, forced seduction, ravishment fantasies – I love them all. I suppose that is why Obsession by Paige Bennett appealed to me so much.
Obsession tells the story of a messy love triangle between the beautiful Blanche Paradis, a free woman of color, her lover Bart and a mysterious aristocrat by the name of Lucien. Lucien is seriously obsessed with Blanche. I'm talking about full-on busting up in the dressing room, snatching her up and bending her over while declaring "Mine!" obsessed. When Bart goes away, Blanche gets restless and recklessly plays with Lucien's body and already disturbed mind. It was one night that cost Bart his life and Blanche an eternity of pain. I emphasize eternity because Lucien is immortal. By the time Bart and Blanche come to this realization, it's far too late.
So this is where this review might get weird for some because – well, I loooved Lucien! Sure he was bat-ish crazy in his obsession with Blanche but I just found that whole "Mine!" thing so hot! He was a man in total control of himself – as evidenced by his confrontation with Bart – except when it came to Blanche. Then he just lost it! He had to have her and nothing and no one was going to stand in his way! Not even the woman herself! I found it all rather romantic.
I loved that Blanche was a woman of color because I find that when it comes to historical romances or tales of erotica – the genre is sorely lacking in its fair share of heroines of color. Although it might be conveyed by some as a tad sluttish, I give Blanche kudos for scratching her itch with the dangerously seductive Lucien St. Claire. A woman who knows what she wants in the bedroom – if only for a night – and goes after it is my kinda gal. I'm not condoning her infidelity because in the end it cost her the love of her life so there were very dire consequences for the choice she made. I'm just saying if I were in her stilettos, I might have made the same choice.
Don't judge me.
There is no HEA to be found in Obsession by Paige Bennett. For anyone. That kind of put a damper on the story for me. But I suppose there is a moral to be found in this short yet very satisfying read: For Every Decision Made – There Is A Consequence To Be Paid.
Rated 4.5 Ravens by That 70s Chick!
Related Posts