My Favorite Mistake by Karen Erickson
Publisher: Samhain Publishing
Genre: Contemporary, Erotic Romance
Length: Novella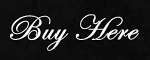 Review Copy Purchased by Review Site
Summary:
Somebody's sleeping in her bed…
A Tahoe Nights story.
There's only one way for busy PR executive Julie Lancaster to get her mother off her back—cave in and take a weekend break at the family cabin in Tahoe. After all, Mom won't know she's sneaking her laptop along to get a little work done.
Not only the cabin is a blast from the past, so is the occupant of her bedroom. Tyler Nichols, a guy she remembers as quiet and nerdy… nothing like the drop-dead-gorgeous hunk who knows how to fill out his underwear.
One look at all-grown-up Julie refuels Tyler's memories of long, lazy summer vacations, and the crush he was too shy to admit. It would be gentlemanly of him to leave, but the amazing woman in front of him elicits visions of the wickedly lusty things he'd like to do with her.
With work pushed to the back burner and a weekend indulging with Tyler on high simmer, Julie makes a startling discovery. Tyler is the real deal. And maybe, if he agrees, she might have time for a life after all…
Warning: Fresh mountain air and sultry Tahoe nights equals steamy hot sex with old friends turned lovers. Who knew the smell of pine could make you feel so lusty?
Ashley's Review:
As always, I'm thrilled to read another excellent romance from Karen Erickson!
The sex is always red-hot and plentiful, the romance itself, always sensual. I can never get enough of her books. My Favorite Mistake is very romantic, but also carnal. If this one doesn't get you hot under the collar, I'm not sure what will!
Tyler and Julie are uber-compatible, in every way. As old family friends, their accidental meeting at the cabin quickly turns intense. As Tyler's old crush on Julie renews itself and leads him to finally work up the nerve to kiss her, sparks ignite.
My Favorite Mistake is a soak-your-panties kind of read with sexy characters who reunite unexpectedly after ten years and most definitely make up for lost time…one orgasm at a time!
Rated 5 Ravens and a Recommended Read by Ashley!
Related Posts