Marked (The Recruits: Book One) by Emma Hillman
Publisher: eXcessica
Genre: BDSM, f/f and ménage elements, toy play and anal play/sex, Contemporary
Word Count: 38,806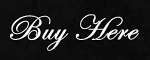 Summary:
When Faye wakes up after a lust-filled night and finds herself tied to a man she thought belonged to someone else, she realizes there's a lot more to her friends than she could have ever imagined.
Being Mated to an Immortal isn't all it's cracked up to be however. Of course, the sex is hot and just plain amazing, but she needs more from Jake. She just hopes he'll come to realize this before it's too late…
Warnings: This title contains graphic language, BDSM, f/f and ménage elements, toy play and anal play/sex.
Olivia's Review:
Marked by Emma Hillman was a hot, sensual story about sex, trust, and immortality. Ms. Hillman is able to beautifully balance the erotic sensuality found in Jake, the Immortal King who takes Faye as his mate with a sweet innocence that blossoms into full awareness in Faye.
I really liked Jake. He's abrupt, arrogant, bossy, and sexy as hell. He doesn't hide his sexuality. He doesn't sugarcoat it for Faye, even at the beginning of their relationship. He's a king— well technical First Man, but practically the same thing— and he exhibits all of the characteristics every king has ever had. A perfect foil for him is Faye. She is a sweet, innocent human that Jake takes as his mate— a human woman to bear the next king. I'm very glad that Ms. Hillman didn't make Faye a more aggressive woman. It wouldn't have worked, having such a strong and domineering Jake. Faye is just an absolute perfect counterpart to Jake; she mellows him, softens him, and he pushes her at every turn.
This wouldn't be an erotic novel without the sex and Ms. Hillman delivers 100%. From page one the chemistry between Jake and Faye burns practically off the page and it only got hotter the further along into the book I got. Ms. Hillman's Marked was truly a delightful book to read.
Rated 5 Ravens and a Recommended Read by Olivia!
Related Posts