Hired by Lily Harlem
Publisher: Ellora's Cave
Genre: Contemporary, Erotic Romance
Word Count: 25,576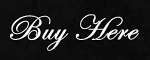 Review Copy Received from Publisher
Summary:
One hundred grand to babysit bad boy Logan "Phoenix" Taylor on a paradise island—seriously, how bad could he be?
Frankly, it didn't matter. Not when it would make my dreams of going to nursing school possible. I wasn't even expected to talk to him, just hang out in a luxurious villa on a private beach and study. Simple, right?
But I hadn't counted on Logan being so deliciously bad that he was oh so good. And when the temperature cranked to boiling point, he knew just how to satisfy the deepest, darkest part of my soul and give my body exactly what it needed. Amongst the sand and waves, we transported each other to an exquisite world of pleasure where only we existed, only we mattered.
But the heady mix of emotions and lust couldn't keep things from spiraling out of control back in reality, where I had to keep the secret that I'd been hired to entertain him…even if it shattered my delicate heart. Even if it cost my destiny.
Ashley's Review:
If you've come to expect a lot of hot loving' in your romance books these days, you'll be impressed with Hired. It doesn't take Logan and Brooke too long to warm up to each other and things progress quickly throughout the book. I like that Ms. Harlem keeps the story moving along at a steady clip so things don't get boring.
Logan and Brooke get along very well until a misunderstanding drives them apart. Logan finally comes to his senses, shows up at her work, and that's when things really get romantic. It's so very sexy, you're gonna love it!
Hired has an abundant sexual content that keeps Logan and Brooke all but devouring each other at any given moment. I enjoyed the story so much, I just may have to read it again!
Rated 4 Ravens by Ashley!
Related Posts