Fourth and Goal by Jami Davenport
Publisher: Loose Id
Genre: Erotic, Contemporary
Length: Novel Plus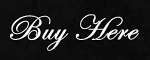 Summary:
In a game played on and off the field, only one of them will emerge the winner.
Armed with an uncanny ability for evaluating football talent, a dogged determination to succeed in a man's world, and an empty bank account, Rachel McCormick agrees to help struggling wide receiver Derek Ramsey get his game back. Rachel believes Derek, her former best friend and lover, knows the truth behind the points-shaving scandal which ruined her father. She vows to expose the secret even if it destroys Derek in the process.
When Derek's coach suggests sex as an excellent tension reliever the night before a game, Rachel takes one for the team. The next day, Derek has the best performance of his not-so illustrious pro football career. As Derek and Rachel rack up nights in bed and other places, the team racks up wins on the field. Rachel is torn between her loyalty to her father and her growing affection for Derek.
Now it's fourth and goal, one second left on the clock. Their hearts are on the line. Do they trust each other enough to go for the long bomb or do they get dropped for a loss?
Publisher's Note: This book contains explicit sexual content and graphic language.
Trixie's Review:
Females and football often don't go together. Men think that women truly can't know the game if they can't play it. They haven't met Rachel McCormick, she not only knows the game of football, she is the best critic that Derek Ramsey could hope for. As his critic through high school and college, he was the most successful. Once he decided they could be friends with benefits and that once their weekend together was over, his football magic seemed to disappear, too.
Ms. Davenport's debut novel is an amazing woven masterpiece of football knowledge and the sexual interplay between a pair of friends who have had the sexual hots for each other for years. Through realistic dialogue and defined characters that pop off the pages in real life situations, she has written a wonderful novel that will have you running through every emotion you own. Secondary characters add a layer of depth that allows the reader to see what amazing talent our rookie author possesses while rounding out a story of second chances and unfortunate evils that lurk in our lives.
Romance so real that you feel you are there will keep you wanting more as you fall in love with Derek and Rachel. You will laugh and cry with them as you find yourself entrapped in an amazing story of love and life.
Rated 4.5 Ravens by Trixie!
Related Posts