Cowboy Keeper by Stormy Glenn
Blaecleah Brothers 2
Publisher: Siren-Bookstrand, Inc
Genre: M/M, Erotic, Contemporary, Romance
Word Count: 37,669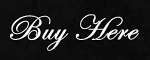 Summary:
[Siren Classic ManLove: Erotic Alternative Cowboy Romance, M/M]
Billy Thornton is a known troublemaker. He's spent the better part of his life doing whatever his brother Clem wanted him to–from intimidating people to stealing from them. The consequences if he resists are life-threatening. Billy has spent more than one night healing after his brother got pissed at him.
The one thing Billy can't do is allow Rourke Blaecleah to be hurt. Billy has loved Rourke for as long as he can remember, even though he knows it is wrong. The only way he can deal with it is to do everything in his power to keep Clem away from Rourke, and that means putting himself in harm's way more than once.
When Rourke corners Billy one night and kisses him, things come to a head. Rourke realizes that the man he has been looking for all of his life is right under his nose. Billy finds that he might actually be able to experience what loving Rourke is like in real life and not just his fantasies. And both men realize that what they have found together has put their lives in danger because Clem is coming for them, and he's not happy.
A Siren Erotic Romance
Margaret's Review:
Cowboy Keeper is the second installment in Stormy Glenn's Blaecleah Brothers series. I enjoyed the first book but this one is even better. When we left the Blaecleah family at the end of Cowboy Easy, Clem and Billy Thornton were still a threat to the Blaecleahs while Lachlan and Asa planned their man-to-man wedding.
Billy, it turns out, is not quite the bad guy he appeared to be but overcoming his reputation is quite a challenge to him and to Rourke Blaecleah who finds himself in love with the little scoundrel. Anxiety builds as Billy's brother and father decide to take on the Blaecleah clan as well as Billy, who has disgraced himself in their perverted eyes.
While I feel Ma Blaecleah is a bit overbearing and Da Blaecleah is a bit too all-knowing, this is still a family that I enjoyed reading about because they are close and loving. I enjoyed the humor of Billy and Ma Blaecleah forming a bond over, of all things, heirloom tomatoes. It's these little tidbits of unexpected creativity that makes Ms. Glenn's stories so much fun to read. The story flowed smoothly, from the beginning with Billy spying on Lachlan and Asa's wedding to the end with Clem being removed as a threat, for now.
This is an exciting book with thrilling chase scenes, clandestine lovers, and a strong family that protects its own. Cowboy Keeper is an entertaining book full of cowboys who search until they find the right man whose boots they want under their beds. Ms. Glenn writes great m/m erotic romance made even grander by the alpha cowboys who are at the heart of the tale.
Rated 4.5 Ravens by Margaret!
Related Posts