Cinder by Marie Sexton
Publisher: Silver Publishing
Genre: GLBT, M/M, Fantasy Romance
Length: 133 pages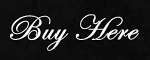 Summary:
A CinderFella story–it's all fun and games until somebody loses a shoe…
Eldon Cinder would give anything to see Prince Xavier one last time, but only women are invited to the royal ball. When the local witch offers to make Eldon female for just one night, he agrees.
One spell. One night. One dance.
What could possibly go wrong?
Barb Manning's Review:
Cinder by Marie Sexton recounts a childhood fairy tale with a twist. Eldon Cinder has the role of the harried young Cinderella, while Xavier is the Prince desperately in search of a bride. The two young men find themselves caught in a dilemma: the Prince must marry or become a pauper.
How Ms. Sexton works out the challenges of this story that everyone knows is entertaining. The story has all the elements expected in a Cinderella tale, namely a stepmother and stepsisters, witchery and magic, as well as new elements to make the story fresh.
There's no sex between Eldon and Xavier, but there is chemistry and a great hulking dog named Milton. Cinder is a fresh look at an old tale handled with much skill and romance. It's worthy of 4 Ravens for its creativity and sweetness. Cinder is a real charmer.
Rated 4 Ravens by Barb Manning!
Related Posts