A Journey of the Heart by Rick R. Reed
Publisher: MLR Press
Genre: GLBT, M/M, Contemporary, Erotic Romance
Length: 14 pages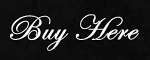 Summary:
Take a journey back to that magical moment in time when two lovers first meet. In this case, it's on board a train bound for England's seaside community, Brighton. There, our narrator and his soon-to-be-true-love meet for the first time and what follows is an encounter so erotic and romantic that it has to be destined for a lifetime. They may have been strangers on a train when they boarded, but that all changes with just a meeting of the eyes, igniting a spark leading to a lifelong connection.
Barb Manning's Review:
A Journey of the Heart by Rick R. Reed is a surprising short story that takes a brief, but poignant glimpse into the lives of two young men taking a journey on a train. A Journey of the Heart exposes that first magic of two strangers physically attracted to each other almost from first sight.
Love at first glimpses may be clichéd, but Mr. Reed makes it work. From the opening scenes, it's clear that the two young lovers, Jim and the unnamed protagonist are very much in love. The plot only deals with two train rides ten years apart, but it manages to encapsulate lust, passion and the loving comfort they share.
A Journey of the Heart is a very short story and the ending may disappoint some, but the story is a good one. Rick Reed is a fine writer and pens scenes of tight-clench passion with much skill. He invests a lifetime of experience into two brief train rides: one in England and the other in New England. A Journey of the Heart is a touching tale that garners 3 Ravens.
Rated 3 Ravens by Barb Manning!
Related Posts