Maid for Master by Nina Pierce
Publisher: Ellora's Cave
Genre: BDSM, Contemporary, Romance
Length: 87 pages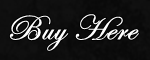 Summary:
Treat herself to a carnal weekend at the hedonistic retreat, XTC Resorts? That's not something Claire Calderwood, a three-time loser in the relationship department, would ordinarily do. But at forty-one, having a successful cleaning business is no longer enough. She wants a chance to let go of all responsibility, submit to a stranger's sexual demands and satisfy her darkest fantasies.
Jonathon Brierton has known his best friend's sister long enough to recognize her submissive nature. He would like nothing more than to have Claire bound naked and at the mercy of his flogger as he teaches her the sensual art of obeying her Master. At thirty-something, he's a successful real estate developer, owner of a BDSM resort—and hopelessly in love with the older woman.
When Claire follows him to his resort, Jonathon is certain he can keep his identity secret long enough to convince her that being restrained in his stocks is something that will satisfy them both. But lies, deceit and broken hearts may not be so easy to overcome.
MacKenzie's Review:
Nina Pierce has treated her readers to an excellent tale in Maid for Master. To the casual observer, Claire and Jonathon are unlikely lovers, but that doesn't stop Jonathon from falling in love with his best friend's older sister. He's set up this weekend to convince Claire she's the right woman for him. While his might not seem like the best approach to take when one is looking for something long-term, to Jonathon's credit he knows he has to find a way past all of Claire's defenses…a way to get to the heart of things.
Nina Pierce did a great job of bringing these characters to life; really taking her readers on a journey along with both Claire and Jonathon. The location was breathtakingly detailed; the characters well developed. The erotic scenes were intense as well as sensual. Every scene drove us toward the ending at a steady forward pace. I do wish the ending had had a bit more to bring everything together, but that's not to say that everything wasn't wrapped up well and these characters are certainly on their way to a happy ending; I would have loved to have known more about their lives, maybe had interactions with the families that were discussed during the story. With such great details, I hope that Ms. Pierce might one day revisit these characters. I'm sure that Claire's brother, Jonathon's best friend, could use a soul-mate too. *grin*
If you're looking for a fun novella with intriguingly hot BDSM scenes and seriously passionate moments, then be sure to check out Maid for Master by Nina Pierce.
Rated 4 Ravens by MacKenzie!