Cereus: Building by Sean Michael, Julia Talbot, and BA Tortuga
Publisher: Torquere Press
Genre: GLBT, M/M, Paranormal, Erotic Romance
Length: 195 pages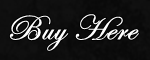 Summary:
What happens when a besieged and rather small dragon comes to a vampire and says, "I need your help." Or when that vampire comes to a werewolf and says, "I have a job for you." The vampire goes and builds a resort for things that go bump in the night, of course. Riding the wave of Julia Talbot's Bloodrose series, the multi-author Cereus: Building features paranormal romance from three of Torquere Press' most-loved authors. The stories move from vampire Jonny's city club to a new luxury getaway in the woods of the Pacific Northwest, where pleasure and pain are the name of the game.
Julia Talbot's It's Elemental features construction contractor Chayton, a werewolf who thinks demon decorator Kenny is a little fussy, and a lot hot. They argue about everything from feng shui to sex. Will they be able to resolve their differences? The Third Course, by BA Tortuga tells the story of Marco and Stephan, werecats, brothers, and chefs who meet their match in head-bartender Faelan, who just happens to be a growly, sexy Top. Finally, Sean Michael's Smoke and Gold follows the head dominant of the club, Zee, who's dealing with trying to get his playrooms just so, and trying to figure out maddening dragon Daniel at the same time. Who can resist loving a dragon?
Lea's Review:
Cereus: Building is the work of three extraordinary writers, Julia Talbot, BA Tortuga, and Sean Michael. The book's central premise is that of the building of a deluxe BDSM club, open to all manner of male paranormals, no full-blooded humans need apply. Each writer tells the story of characters who meet, develop relationships and work to overcome adversity as the building of the club progresses. They each also weave into their own story a bit about the characters and situations introduced in the other two stories. I don't believe I have ever read a better synthesis of ideas and continuity of characters in a book with more than one author.
There is a richness in the depth and breadth of the stories in Cereus: Building. The characters include werewolves, werecats, demons, elementals, dragons, vampires and most every other paranormal you might name. There are lovely glimpses into a bit of shamanism, some precognition, quite a bit of magic, a great deal of love, a whole lot of humor, and a ton of very hot sex. While the primary setting is the building site of the over-the-top luxurious resort/ club, each story also has the additional settings of the surrounding woodlands, the rustic cabins of some of the employees and even a dragon's cave to enhance the story line. And, even with all this diversity, it flows smoothly and there exists a unifying theme and very solid message about unconditional love, acceptance, forgiveness and the strength to be found in our differences.
For those readers already fans of Julia Talbot, BA Tortuga, or Sean Michael, let me assure you that you are going to love this book! For those just stepping into the world of reading paranormal or male/male romance, welcome, and may I say this is absolutely a must read for you.
In these days of financial austerity, I would also add this: not only is Cereus: Building a well written, and truly enjoyable read, you are getting three complete stories by three well known authors, just shy of 200 pages, for the price of one book. How's that for a bargain?
This is a wonderful book. Don't miss it!
Rated 5 Ravens and a Recommended Read by Lea!