Vegas Baby by Sandra Edwards
Series: Soul Searchers, Book 2
Publisher: Self-Published
Genre: Contemporary, Romantic Suspense
Length:262 Pages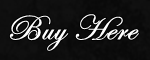 Summary:
VEGAS, BABY, the second book in the Soul Searchers series, picks up whereBROKEN WINGS left off. Rio Laraquette's back in Vegas and settling into her normal routine—except that Eddie LaCall has invaded her space. The two share a mutual attraction and an undeniable connection.
When Eddie's scarred past comes back to haunt him his attachment to Rio strengthens even though neither completely trusts the other. Just when it looks like a poker tournament is bringing them together, their budding relationship gets backburnered when a stalker goes from creepy to dangerous, making several attempts on the reluctant lovers' lives.
Will these two souls—who've been searching for each other across eternity—finally get to share a lifetime together, or will they once again end up as star-crossed lovers?
Ashley's Review:
Vegas, Baby is awesome!
Rio's new partner, Eddie LaCall, is handsome enough, but she just can't trust him. The attraction between them is mutual and it's getting harder and harder to deny. Especially when Eddie doesn't trust Rio either. He's in Vegas to find a mole and his number one suspect is Rio. When she ends up with a stalker, Eddie can't resist being the one to protect her.
VEGAS, BABY is filled with mystery, deception and danger. The romance that blooms between the characters is intense. They become more involved as Eddie protects Rio from a stalker and they also try to figure out the identity of a mole who seems to know more than he should. Is the stalker and mole one in the same? Events take place and you think you know what's going on, but alas, you don't.
Ms. Edwards keeps us enthralled to the point that we have to keep reading to know how it ends! The sex is hot, the action is fast-paced as the struggled to catch a killer and discover the mole, so you don't won't want to miss this romantic thriller because Vegas, Baby is a keeper.
Rated 5 Ravens by Ashley!