The Seventh Veil by Heidi Cullinan
Publisher: Loose Id, LLC
Genre: M/M, Fantasy, Paranormal, Historical
Length: Novel Plus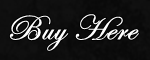 Summary:
As a bisexual bastard born to a country stuck in antiquated mores and ideals, Charles Perry had learned long ago to set his sights low: all he wants is a drink, a dram, and a whore of each gender to share them with. But strange visions haunt his dreams, and now the ghosts are following him into his waking hours. Charles must seek help from an alchemist or risk running mad. Charles's House blood makes him a high prize in magical circles, so he'll have to be careful.
But what the alchemist discovers in Charles's blood turns the whole world on its head. And in the arms of an exotic male pleasure slave, Charles will discover a destiny so huge it doesn't seem possible, but it's true. Charles Perry, noble bastard, is the lost consort of the Goddess of All Creation. And as the forces of darkness converge on him, Charles must learn to channel his power to save the world–or risk becoming the pawn that destroys it.
Publisher's Note: This book contains explicit sexual content, graphic language, and situations that some readers may find objectionable: Male/male sexual practices, violence (rape of hero by villain).
Barb Manning's Review:
The Seventh Veil is a journey through Time; it's a story of gods and goddesses, daemons and demons, and men and women; it's a story of witches and alchemists. The Seventh Veil is also the love story of bisexual bastard and genetic construct, Charles Perry and Timothy Fielding, a Catalian palace concubine, but that's just at the surface.
This is not a light read. The novel encompasses the beginning of all creation and the main characters have more than one aspect of themselves on the stage at any given time. Charles Perry the wastrel confronts himself as the god-like White Charles on more than one occasion. His lover, Timothy also has a duality of personality and spirituality. Other main characters have similar confrontations with aspects of themselves.
The Seventh Veil is the first novel in a six book series that takes place primarily in Etsey, a place of Cullinan's creation. It smacks of England in the Middle Ages, but there's magic great and small, as well as scientific capabilities such as genetic testing and manipulation.
Ms. Cullinan is a great storyteller. She handles this complex novel with considerable aplomb. The characters of Charles and Timothy, Charles' brother, Jonathan and the apprentice witch, Madeline move on and off the stage with fluidity. She evokes considerable empathy with the suffering of one of the main characters at the hands of Martin Smith, the evil alchemist. This is definitely a 4.5 Ravens book.
I am very much interested in seeing what Ms. Cullinan develops in book two, The Temple Boy which is due out this Fall.
Rated 4.5 Ravens by Barb Manning!