The Cowboy Way by Tory Richards
Publisher: Whiskey Creek Torrid
Genre: Contemporary, Erotic, Romantic Suspense
Length: Novel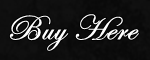 Summary:
An escaped convict driven by revenge complicates the lives of a cowboy and the rancher's daughter he's sworn to protect.
Artist Lacey Owens comes home to her father's ranch for a long overdue visit, and for a little rest and relaxation. She's not prepared for becoming the means for revenge against him by an escaped convict he helped send to prison. Getting involved with her father's sexy ranch foreman and partner Chase Saunders isn't in her plans either. But as unexplained events occur and Lacey's life becomes threatened, Chase makes it his mission to protect her. Her independent nature rebels against his arrogant, high-handed methods and tempers ignite. But it soon becomes apparent that their animosity is only a ruse for the gripping sexual longing stirring in their blood.
Lena's Review:
Chase Saunders is sex on a stick, plain and simple. One minute Lacey Owens hates and despises him and the next, well its an all out sexfest for her. The problem is that Chase treats her like a child. Always ordering, and bossing her around while managing to make her happy all in one day. She knows he means well, but doesn't understand her attraction to the man. Lacey is a big girl who is tired of him telling her what to do while making her crazy with his kisses and passion. What is a girl supposed to do with so much sexual chemistry between them?
There is only one word for Tory Richards' The Cowboy Way and that is WOW. Ms. Richards, from the beginning you had this reviewer hooked with a man like Chase. Brooding, dark and handsome, this cowboy tells it like it his. He wants Lacey and he makes his intentions known, so all I can say is WOW.
Once again Tory Richards knows how to create a story that will linger in your head days after you've read the story. I loved how Lacey will not stay still and shows everyone she doesn't need a man to tame her. Even a man like Chase needs a strong woman and Lacey is it. I highly recommend The Cowboy Way and keep up the awesome work Ms. Richards.
Rated 5 Ravens and a Recommended Read by Lena!