Temple Boy by Heidi Cullinan
Publisher: Loose Id
Genre: Fantasy, M/M, GLBT, Erotic Romance
Length: 165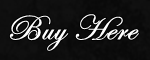 Summary:Though he's lived his whole life in a monastery, temple boy Aurel doesn't believe in God — not until he wakes up knowing with stone-cold certainty God is dead. Then yet another god appears and he tells Aurel he's a god too, and that it's up to him to save the world.
Now giant stone beasts are running him down at mass, witches are dropping out of the sky, and a sad, headless man named Charles whispers to Aurel in his dreams. It isn't until a band of vengeful women warriors drag him into the desert and introduce Aurel to a lover of his own that he realizes how much not just his life but the lives of others are at stake. Whatever he does with his newfound power, be it taking Charles's place or finding a way to restore him to Timothy's side, he'll have to do it soon, because the man who had Charles killed is looking for Aurel too. But while Aurel has always taken refuge in being a simple temple boy, he quickly learns all the power in the universe isn't worth anything unless he also believes in himself and his lover.
Publisher's Note: This book contains explicit sexual content, graphic language, and situations that some readers may find objectionable: anal play/intercourse, dubious consent, menage (m/f/m with m/m content), rape, same sex practices (m/m, f/f), strong violence. Readers with a history of rape or sexual abuse may find elements of this story disturbing.
Barb's Review:
Temple Boy by Heidi Cullinan takes up the tale of Timothy and Charles, lovers and gods in the world of Etsey. This chapter of the story is equally as complex as the opening salvo. Ms. Cullinan is a gifted storyteller. To fully enjoy Temple Boy you must leave behind ideas regarding the flow of time and the uniqueness of person, or even sex.
Charles and Timothy fragment themselves to such an extent that new characters step onto the stage to help reunite them. Male and female characters who contain shards of the Charles and Timothy move through the story weaving a great spell. Jonathon and Madeline are again key figures, as are some new villains and heroes.
Aurel, a young temple boy of Mantua takes center stage in this episode. He has a great task, saving the world. How and if he achieves this lofty goal is the focus of Temple Boy. In Aurel, Ms. Cullinan creates a sympathetic figure that evokes empathy as he confronts situations dealing with the existence of God and the Goddess. His bewilderment is real; his pain and confusion are real.
Temple Boy is fast-paced covering vast areas of land and sea, space and time. Ms. Cullinan takes the reader from warm temples in Manua, to the vast deserts of Peshani, to the desolated lands of Catal, the childhood home of Timothy. While the scenes change with dramatic effect, the central focus of the story is never lost.
Temple Boy is a successful addition to the Etsey series, full of passion, love and pain. It is as thought-provoking as Seventh Veil and as entertaining.
Rated 5 Ravens and a Recommended Read by Barb!