Sunset Ridge by Carol Lynne
Publisher: Total-E-Bound
Genre: GLBT, M/M, Contemporary, Erotic Romance, Western Cowboys
Length: 86 pages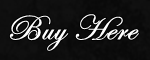 Summary:
After the death of his father, Grayson Conner finds himself running, Sunset Ridge Stables, a prosperous horse breeding operation just outside of Wellington, Arkansas. Since riding a horse for the first time, Gray has known running the ranch would be his destiny. Years spent watching his father negotiate and build the ranch into a highly respected operation prepared him well.
In need of a manager to oversee the hired hands, Gray hires Jack "Ram" Ramsdale, a sexy temptation that could spell nothing but trouble. For years, Gray managed to keep his sexual preferences away from the ranch, but the introduction of Ram into his life changes everything.
Ram fell in love with Sunset Ridge Stables the first time he stepped foot on the ranch with its rolling green hills and views to take a person's breath away. The handsome ranch owner is definitely a bonus, but more than anything Ram is searching for a place to belong.
With temptation at his fingertips, Gray gives in to his feelings and begins an intense affair with his new manager. For a few blissful months he believes he can have it all, the ranch and a man he loves at his side. When local gossip threatens the reputation of the Sunset Ridge, Gray and Ram are forced to make an important decision. Give up their relationship or lose everything they've worked for.
BarbManning's Review:
Sunset Ridge by Carol Lynne is a fine tale about two lonely cowboys, Gray Connor and Jack "Ram" Ramsdale living and working in Wellington, Arkansas. Gray owns a successful horse breeding ranch and Ram hires on as the new manager. The attraction between these two strong men throws off sparks immediately.
The dilemma of their attraction arises out of the insular culture they're living in and Gray's reluctance to reveal his sexuality and risk the success of his ranch. Carol Lynne populates Sunset Ridge with some interesting characters, including young Raleigh, Gray's rebellious teenage niece, Jesse Franks, a new ranch hand with problems of his own, and Ben Moore, the new veterinarian.
Sunset Ridge paints a colorful picture of life in a small western town and what can happen when two men face their attraction to each other and act upon it. The sexual tension is fiery between Gray and Ram. There are a number of sweaty clenches and burning kisses shared between Gray and Ram as they figure out how to have an open and honest relationship for the first time in their lives.
The question of revealing their sexuality underpins the entire plot of Sunset Ridge. How many people Gray's known all of his life will desert him once they find out he's gay? How many of his clients will take their business elsewhere once they know? Sunset Ridge is an entertaining tale about cowboys, horses and romance.
Rated 4 Ravens by BarbManning!