Meant To Be by Karen Stivali
Publisher: Turquoise Morning Press
Genre: Contemporary Romance
Length: 349 pages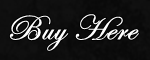 Summary:
Sometimes you're already committed to the wrong person when fate finally brings you the right one.
When NYU professor Daniel Gardner's career-obsessed wife convinces him to move to the suburbs, he hopes it's a first step toward starting the family he longs to have. Instead of domestic bliss he finds his neighbor, Marienne Valeti. She loves her freelance design job, but must contend with a growing sense of isolation created by her husband's indifference. A penchant for good books, bad movies, and Marienne's to-die-for brownies sparks a powerful bond between them. Passion simmers, but they resist its lure, surrendering only in the seclusion of their minds. Their friendship helps them weather every hardship, from divorce to widowhood, leaving them both secretly wondering if it can survive a first kiss.
AJ's Review:
Karen Stivali is a new author to me, but she absolutely knocked my socks off with her latest release Meant To Be. Ms. Stivali has managed to whip up a delicious receipe of unrequited love, infidelity, drama, heartache, and passion that will leave you hungry for more. Fortunately, I'm one of those people who continues reading after the last page and discovered that I will be able to get more of Daniel and Marienne on November 26th in Holding On and I simply cannot wait. I'm literally dying with anticipation until then.
Marienne is kind, lovable, sexy and loyal. Unfortunately, she's been wounded by too many people who should have loved her unconditionally and it simply broke my heart. In fact, I wanted to pummel her mother for being such a total biach, but more importantly, for failing to realize what a wonderful daughter she had. It was interesting to watch Marienne's character develop and grow as the story progressed. Ms. Stivali created a three-dimensional character with heart and soul who was easy to relate to and believable. I would like to think that if I were a character in Meant To Be, Marienne and I would have been good friends. You can't help but root for her to find her Happily Ever After.
Daniel is a sexy, intelligent, kindhearted, intuitive Brit with an accent that would bring any woman to her knees. My heart went out to him as I learned more about his struggles and heartache in life. It was obvious that he was in search of the one thing he hadn't experienced since the passing of his mother…unconditional love and acceptance. The gradual buildup of Daniel's and Marienne's friendship had me intrigued from page one to the point that I read this riveting story in one sitting.
The secondary characters, Justine and Frank, added to the complexity of the plot and took me through a myriad of emotions that were so real, I felt as though I were a part of the story. Justine is self-absorbed and self-involved and I wondered what in the world Daniel ever saw in her. Frank was a complete ass who was about as attentive as a snake when it came to his marriage and that's all I'm saying because I don't want to spoil the story for you. Although there were a few minor editing problems, the words flowed smoothly over the page and it didn't deter from the story. It's obvious that Ms. Stivali either did her homework or lived between New Jersey and New York because she had the commute back and forth to the city down to a tee. Moreover, I loved the way that she allowed the story to play out. It was refreshing and part of what kept me so engrossed until the very end. In fact, Meant To Be would make an awesome Lifetime movie. I'd definitely watch it.
If you're looking for a vivid story with engaging, soulful characters, enough drama to take you through a myriad of emotions that entail everything from laughter to anger to crying, and enough passion to make you sizzle in all the right places, then Meant To Be by Karen Stivali is definitely the book to read. I can't wait for the sequel, Holding On, because I'm dying to know what happens next. Bravo Ms. Stivali! You've quickly made a fan out of me.
Rated 5 Ravens and a Recommended Read by AJ!