Holding On by Karen Stivali
Imprint: After Happily Ever After
Publisher: Turquoise Morning Press
Genre: Contemporary Romance, Mainstream, Women's Fiction
Length: 263 pages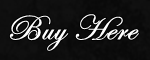 Summary:
When you have everything you've ever dreamed of, the hard part is Holding On.
British NYU professor Daniel Gardner thinks life can't get better than the day his three-year-old stepdaughter, Ella, calls him Daddy for the first time. Then his wife Marienne tells him she's pregnant. Daniel is thrilled, but worried about Marienne's health. Not wanting to cause her stress, he turns to writing to calm his nerves. He pens a screenplay, thinking it's nothing more than a mental health exercise, but when a colleague reads it and hands it to a producer, it turns into a production contract. Daniel accepts the offer and transfers to a teaching position at Dartmouth, hoping that small town living and a shorter commute will simplify his life.
As he attempts to juggle his new responsibilities, he gets an unexpected letter from Roger, the father he never knew. For the first time since they met, Daniel and Marienne are at odds; she wants him to give Roger a chance, but Daniel wants nothing to do with the man he thinks abandoned his mother. As Daniel and Marienne struggle, they must contend with interference from Daniel's sexy ex-wife, who appears to want him back, and a handsome, all-too-helpful single dad who desires Marienne as more than a play-date pal. They must both confront deep-seated issues with trust and acceptance if they're going to find a way to make their marriage work and hold on to the love they share.
AJ's Review:
Karen Stivali has quickly become one of my favorite authors. Ms. Stivali's ability to write realistic, gripping stories that draws a reader in to the point you crave more once the story ends is phenomenal. Holding On, the sequel to Meant To Be, is full of heart and soul with lovable characters who are flawed, engaging, and down to Earth. I'm simply in love with Marienne and Daniel and feel as though they're a part of my family. Even after reading their second book, I want more.
Ms. Stivali pulls out all of the stops in Holding On. As Daniel and Marienne embark on their Happily Ever After, they experience some life altering changes that will test themselves, each other, and most importantly, their marriage. The more I learned about this dynamic couple, the more I became invested in their lives and story. Their witty banter, geniune friendship, easy laughter, raw emotions and explosive love scenes will make any woman pant and beg for more.
Karen Stivali's fluid dialogue and descriptive depictions of the setting and situation made Marienne and Daniel come to life. I felt as though I were a part of the story instead of an insider looking in. When they grieved, I grieved. When they laughed and cried, I laughed and cried. When they were angry, I felt angry on their behalf. As the story progressed, it was as if I had known them my entire life and that's the mark of a talented and gifted writer, which fits Ms. Stivali to a tee.
Like most great stories, Ms. Stivali brought back some characters from the initial story, Meant To Be, while introducing us to some new ones. And true to real life, they managed to create some havoc, both good and bad, between our couple. Ella is so adorable and one of my favorite characters. She is so full of life and love that you can't help but smile as she leaps off the page and into your heart spreading happiness all around. Justine, Daniel's ex-wife, is on the prowl again and as you know, she's not one of my favorite characters, but I must admit she did redeem herself a little bit in the story and that's all I'm saying because I don't want to spoil it for you. Like Daniel, I wanted to pummel Bob.  Moreover, my heart broke for Daniel as he learned the truth about his father, Roger. Holding On is a perfect testament to the fact that life is often complicated and messy, but if you do what's in your heart and trust the people you love and those who love you, you're almost guaranteed to find a little bit of joy at the end of the rainbow.
Ms. Stivali has penned a beautiful story about the ups and downs of life that's so realistic, you can't help but immerse yourself in this compelling story. The characters are charismatic, their fears and trust issues are palpable, the lust is like molten lava…hot and dangerous, and the love is so darn endearing that it will make you sigh with pleasure. I really want more of this couple and will definitely be reading Meant To Be and Holding On, over and over again. If you haven't picked up these tantalizing stories by Karen Stivali then you're missing out. Ms. Stivali is definitely on my auto-buy list and I will be looking for more books by this talented author who writes with heart and soul.
Rated 5 Ravens and a Recommended Read by AJ!