Happy Trails by Carol Lynne
Erotic Gems Short Story
Publisher: Resplendence Publishing
Genre: M/M, GLBT, Contemporary, Erotic, Romance
Length: Short -Short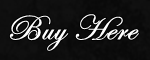 Summary:
Erotic Gems Short Story
Sam Sloan discovers more than nature when he steps out of his comfort zone for a hike up a mountain and a weekend of camping. When a fall lands him in the arms of his hiking companion, Nick, Sam begins to have a whole new appreciation for the desolation of the mountain.
Barb Manning's Review:
Happy Trails by Carol Lynne is a short story about a hiking trip shared by Durango Police Officer Nick Green and his partner Vince Sloan, and Vince's younger brother, musician Sam Sloan. The story follows their trip up the mountains. It's clear from the opening lines that Sam is deeply attracted to Nick.
Happy Trails reads like the opening chapters of a longer novel. Ms. Lynne provides some back-story that reveals certain things about the brothers, their family life, and their relationship to each other. However, Nick is the unknown factor. There's little information about Nick, other than he's a fellow gay Durango police officer.
There's only one sex scene brought about because of something that happens on the trail. It's a smoldering scene and it may lead to complications between the three men later, but the heat is real. The attraction between Nick and Sam is real and could be something more; at the same time, there is some energy between Vince and Nick.
Ms. Lynne knows how to generate sparks with her characters. Happy Trails is a little taste of a story that could be a delicious dish. It's worth 3.5 stars for the quality of the story and character development. I look forward to seeing this story rendered in more complete detail.
Rated 3.5 Ravens by Barb Manning!