Gathering Storm by Lyn Gala
Publisher: Dreamspinner Press
Genre: BDSM, Contemporary Romance, M/M, GLBT
Length: Novel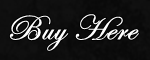 Review Copy Received from Publisher
Summary:
Vinnie Bernardi wants to leave his past as a spoiled rich boy behind and find himself as a proud, gay submissive. He's set his sights on two possible dominants: Charleston, a graying, sexy, straight-as-an-arrow physical trainer, and RJ, the straight-talking dyke who owns the bar where Vinnie dances. Neither is exactly ideal, but Vinnie is slowly falling apart and needs a top to help him hold it together.
He chooses Charleston, but Vinnie's presence in Charleston's life stirs up some deadly ghosts from the man's mysterious past. After years of trying to avoid the real world, Vinnie may find himself pulled back into it—but he might not survive long enough to get what he truly needs: love and a firm hand to shelter it.
Lea's Review:
Gathering Storm blew me out of the water! The summary simply does not do this amazing book justice. Gathering Storm is engaging, dramatic, enigmatic and wonderful. Once I started reading I could not step away from the book and I read all 250+ pages in one sitting. In fact, I'm not sure I even looked up until the book was finished.
The plot is woven around the character of Vinnie, a young gay man who has discovered some of what he is not, but not fully who he is. Even thought he could have lived a life of luxury, he changed his name and walked away from his past. He is not the SOB his father is and he is not afraid to work hard at unpleasant jobs or live in a crappy apartment. Vinnie has known that he is gay since childhood and has known he is submissive for many years. While Vinnie frequently has sex with supposed Doms, he always manipulates and tops from the bottom, so he is never satisfied. His fantasies are about a rather mysterious man, Charleston, who is a former instructor of his at a military school. Vinnie spies on Charleston but, believing him to be a straight man, makes no effort to talk to him about his attraction.
Charleston is a magnificent character, but to tell you much more would be to give away too much. He is mysterious and powerful, and something evil from his past is coming to hurt him.
RJ is the Dominant lesbian who owns and runs the club where Vinnie works. She is drawn to his sweet submissiveness but doesn't pursue it because while she doesn't mind playing with men, she doesn't want to keep one. I love RJ's attitude! When Vinnie is pining over his unfulfilled fantasies about Charleston and RJ sees that he is struggling but doesn't know why, she does the best she can by saying this to him. "Don't make me do this emotionally supportive shit," she sighed unhappily. "Just tell me what bug crawled up your ass and died." The unusual cast of characters from the club becomes the family that Vinnie has never had before and emotionally he depends on their constancy and support.
There are several hard hitting big issues in this book such as people who might present themselves as Doms but are really mentally unstable creatures; a thought provoking perspective on the military's 'Don't Ask, Don't Tell' policy; the fallout when too many governmental agencies are vying for attention on an issue; and a wonderful discussion about the true priorities in life. But at the core, this is a love story; a love story of two heroes. One hero is fighting a dramatic internal conflict and the other is fighting external battles. In order to win they each have to cross into the other's battle zone.
There is BDSM in Gathering Storm, but nothing too strong. The rope play is amazingly sensual and the way the Dom takes care of his sub is quite arousing well before any sexual intercourse takes place.
This is the first book I have read by Lyn Gala and if this book is any indication she has a great future in writing. I have read about 200 books and short stories so far this year and I would put Gathering Storm in the top ten. The characters are amazing, the plot and subplots are intricately interwoven and it is absolutely enjoyable and engaging.
Rated 5 Ravens and a Recommended Read by Lea!