Four Play by Shelli Stevens
Publisher: Samhain Publishing, Ltd
Genre: SciFi – Futuristic, Red Hots!!!, Ménage & More
Length: Novella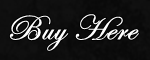 Summary:
Duty required she choose one life mate. Her heart wants all three.
Mikayla knew this day was coming. News has come down from the planetary elders—now that she's twenty-five, the law requires she pick her lifemate. She may be the planetary secretary, but when it comes to trying out potential mates, she's inexperienced and nervous.
She only needs one man with whom she can trust her life. Luckily she knows three—all friends since childhood. Even if they're not thrilled to be her potential lifemate, it's the only way she can get through this process.
Mikayla couldn't be more wrong about Cedric, Kyle, and Brett. They're eager, yet resentful about the situation. Each one would kill to claim her, but they're not too happy about having to risk their friendship to win her love. Yet, one by one, they set out to do just that.
Mikayla is stunned to learn all three men drive her mad with desire—and make her feel cherished. Loved. Choosing one seems impossible, until the one man she doesn't want forces her hand…
Product Warnings: This book contains one female being thoroughly tempted by three very different males—sometimes at the same time! It contains m/m and m/m/m/f scenes, rough lovin', gentle lovin', and all of the above lovin'.
Olivia's Review:
Four Play by Shelli Stevens was a fast, fun, feisty read. The four central characters— Mikayla, Cedric, Kyle, and Brett— are great characters. I liked the characters and the story.
Upon further reflection, I finally decided what set me off this book was the writing of the story. It's a good plot: it's time for her to get married, by law, and she wants to choose a man from her three closest friends. To make things fair, she gives them each equal opportunity to woo her into deciding upon one of them. For me, it just seemed like everything flowed too well. It was predictable. It's obvious that she'll be more confused after each sojourn out for their courting hour. It's obvious that there will be that one weasely guy that the three heroes will deal with. Ms. Stevens didn't leave any guess-work for the reader.
I don't want to sound like the book wasn't good; it was. I just hope Ms. Stevens will perhaps leave something for the reader to figure out, or add a twist in her future works. Four Play was just too… neat. Otherwise, it was a fun, sexy read.
Rated 3 Ravens by Olivia!