Crankset by Kate Roman
Publisher: Torquere Press
Genre: Contemporary, Erotic Romance, Erotica, M/M, GLBT
Length: 11,000 words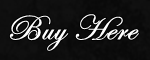 Summary:
San Francisco bike courier Matt Robinson wishes he and his boyfriend Jason had more privacy, sure, but their quiet, curtained-off living room in the Mission District is all the two of them can afford. Besides, it's safe and homey, two things Jason missed during his tour in Afghanistan. But when the two boys run afoul of their roommates and a rent increase, will Matt let Jason talk him into a risky move to the Sunset District? Or will Matt's big mouth land them both out on the street?
Barb Manning's Review:
Crankset is a romantic vignette about two guys, Matt Robinson and Jason Hicks, in a committed relationship living in the fabled Mission District and working for a bike courier service. These two charming guys have a dilemma–should they move from their current digs or tough it out. Ms. Roman's main characters in this brief piece have a long history with each other and their relationship is solid. But stress over living arrangements can strain the best relationship.
How Matt and Jason cope with the situation is entertaining and fun. Despite the lightness of the story, Ms. Roman makes it obvious that Matt and Jason endured much hardship to come to the place they are in their relationship. The love between these two men is clear, as is the trust. Crankset is a nice read about two nice guys dealing with life in the big city.
Ms. Roman is a good novelist with a fluid style and great characterization. She has a nice focus on the stage of her stories and pays attention to detail.
Rated 3.5 Ravens by Barb Manning!