Bought for the Billionaire's Bed by Jan Bowles
Publisher: Siren-Bookstrand, Inc
Genre: Erotic Romance, Contemporary
Length: 29,637 words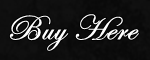 Summary:
Thirty-five-year-old self-made billionaire Trent Mavers needs more excitement in his life. The social scene in New York has left him thoroughly disillusioned. When he meets twenty-five-year-old Swedish beauty Mia Johansson at a charity auction, he believes he's found the perfect woman. Sexy, alluring and highly intelligent, she is dressed to kill and is everything he desires.
However, Mia is not all she seems. She is hiding her true identity. After a night of unbridled passion in the billionaire's bed, she soon finds herself in serious trouble when her deception is uncovered. The only person who can save her now is Trent Mavers, the very man she has deceived.
Is he acting out of kindness by spending thousands of dollars to help her, or has the billionaire really just bought her for his bed?
Note: This book contains anal sex.
A Siren Erotic Romance
Lena's Review:
Mia Johnasson is a Swedish immigrant dreaming of big dreams. Yet with all the big dreams, she is stuck in a dry cleaning business watching other people fulfill their dreams. One act of risk and her whole life changes in a way she never expected. Her parents always told her to be careful of her impulsiveness. Even though she made the biggest risk in her life she never thought of meeting a man like Trent Mavers.
Trent is everything that she never thought a man like him would be interested in her. Mia's life is centered on art but being with Trent is making her see there is more to life than art. Trent is a man who may be wealthy, but feels something is missing in his life. Everything changes when Mia enters his world making him see things through her eyes.
Jan Bowles has a hit with this new romance story. Bought for the Billionaire's Bed is filled with romance, fun and most of all trust. Jan Bowles shows us that with trust in love anything is possible, especially happily ever afters. Great job Ms. Bowles.
Rated 4 Ravens by Lena!