Beakaway by Bianca Sommerland
Series: The Dartmouth Cobras, Book Three
Publisher: Self-Published
Genre: BDSM, Contemporary, Erotic Romance, Menage
Length: 431 pages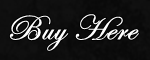 Summary:
Against some attacks, the only hope is to come out and meet the play.
Last year, Jami Richter had no plans, no goals, no future. But that's all changed. First step, make up for putting her father through hell by supporting the hockey team he manages and becoming an Ice Girl. But a photo shoot puts her right in the arms of Sebastian Ramos, a Dartmouth Cobra defenseman with a reputation for getting any woman—or, as the rumours imply, man—he desires. And the powerful dominant wants her…and Luke. Getting involved in Seb's lifestyle gives her a new understanding of the game and the bonds between players. But can she handle being caught between two men who want her, while struggling with their attraction to one another?
Luke Carter's life is about as messed up as his scarred face. His mother is sick. His girlfriend dumps him. When he goes to his favorite BDSM club to blow off some steam, his Dom status is turned upside down when a therapeutic beating puts him in a good place. He flatly denies being submissive–or, even worse, being attracted to another man. He wants Jami but can't have her without getting involved with Sebastian. Can he overcome his own prejudices long enough to admit he wants them both?
Caught between Luke and Jami, Sebastian Ramos does everything in his power to fulfill their needs. His two new submissives willingly share their bodies, but not their secrets. When his own past comes back to haunt him, the fragile foundation of their relationship is ripped apart. As he works to salvage the damage done by doubt and insecurity, he discovers that Jami is hiding something dangerous. But it may already be too late.
Warning: This ebook contains material not suitable for readers under 18. It also contains scenes that some may find objectionable, including hockey violence, BDSM, ménage sex, bondage, anal sex, sex toys, multiple partners, woman love, and man love including, but not limited to an erotic shower scene. Readers are advised not to attempt reenacting the scene while reading the ebook.
Naunet's Review:
"Breakaway" is a sudden change in possession of the puck that leaves an attacker one on one with the goal and this is exactly befitting of Bianca Sommerland's latest book Breakaway. The knowledge of hockey and the delicious application of menage and the BDSM talents of a masterful Dom makes the reader hungry every moment in Breakaway. Ms. Sommerland's love and devotion to the game of hockey and the titillating behaviors of her sexy characters produces another hot and saucy adult book that inundated readers with sizzling passion resembling a scorching griddle sprinkled with droplets of ice water. The frantic dance of the extreme heat and droplets connect the reader with the characters non-stop carnal action in Breakaway.
Breakaway is a well written, sophisticated story that contains all of the key elements I want in a book: believable storyline characters, settings, rising action, plot, climax (yum), and resolution. I was completely embroiled in this sinfully, delicious novel with its dusky mood. Breakaway is an erotic novel that seduces and pleasures the body, as well the psyche… what a great skillfully crafted, intoxicating experience for the very mature BDSM, menage reader.
Ms. Sommerland does an extraordinary job of conjuring up the high notes of excitement surrounding the Dartmouth Cobras Hockey and the team's dynamics along with their relationships of the loves and lost loves in the evolution of this narrative. Ms. Sommerland's ingenious use of colorful, elaborate dialogue and flamboyant settings and sensual play between characters is enough to generate plenty of time in the penalty box for providing over the top titilations for her readers. Breakaway reads great as a stand-alone but more fascinating if the reader has experienced Game Misconduct and Defensive Zone.
There is an abundance of freaky power plays throughout Breakaway with Sebastian, Luke, Jami, Scott and Chicklet at the club, and other locales, as they tote various erotic toys utilized to get Subs to respond appropriately. These elements are ever present bringing with it an intense atmosphere. The scenes developed by Ms. Sommerland are so steamy they manufacture unforgettable memories for the reader as they relate to the characters.
Ms. Sommerland focuses on developing her new characters in Breakaway, but incorporates the characters from her previous books: Silver, Delagdo, Landon, Dean, Scott, and Oriana from Game Misconduct and Defensive Zone as secondary and third tiered personalities; thereby, connecting Breakaway with a harmonious, sensual, smooth rhythm beating throughout the book.
Jami Richter, the main character, is a young woman on a mission of self-discovery learning to accept herself. She encounters a surge of oneness/ ownership when she steps further outside the quiet safe zones crossing the line into unexpected risky occurrences. Jami is strong enough not to "breakaway" from unchartered territory and run home to daddy. Jami desires to be accepted for the person she is not the individual others expect her to be. This level of maturity is rare for a twenty something hottie who wants to be an Ice Girl for the Dartmouth Hockey team. Jami often confides in her new friend Akira, one of the Ice Girls. As I read, I grew to love Jami and thought of her with a pet name: "Five Hole". Jami truly loves misbehaving and being disciplined by Seb to the point that she willingly defies his commands and anxiously anticipates her punishments.
Sebastian Ramos is one of the Dartmouth Cobra Hockey team members whose role as the revered tough player by his team mates possesses an array of skills few man can pull off so smoothly. Seb can get any one at any time to do as he desires without reservations. Seb, in my opinion, has a bewitching persona that seems to put people at a severe disadvantage, rendering people almost paralyzed or spellbound by his magnetism. Of course, he has the body to die for and possesses qualities that make him a superior Dom. Seb is capable of delivering pain and pleasure to his partners tied up/down, blindfolded, spanked, shackled, bare or clothed.
Luke Carter is a wannabe Dom, a member of the Dartmouth Cobra team with a shattered images of himself. Luke is a talented, kind-hearted teammate who harbors many raw internal and external wounds. Luke is fighting some demons which Seb and Chicklet help him unravel and provides him with coping mechanisms to uplift his level of self-worth. He does not quite understand the control aspects required to be a caring Dom. Luke learns to be the student of Chicklet and Seb and as a willing student, Luke wants to feel the unbridled passion of the punishments he deserves.
Although there is an abundance of intimate poke-check/ stick-check that makes the reader quiver throughout Breakaway, Ms. Sommerland creatively encrusts a complex, triangular prism that caused me to have an epiphany about love, total trust, slavishness and devotion. Jami and Luke become very special Subs to Seb. In addition, Luke and Jami discover they share many common hidden personalities traits through Sebastian's tutelage and this solidifies Seb, Jami and Luke's relationship. Jami loves the freedom of be
ing a slutty girl as she desires to please Seb. Jami and Luke share a commonality regarding being disobedient and desiring punishment without restraint from Seb or Chicklet. Moreover, Sebastian and Chicklet are known for making sure the punishments fit the crimes committed by their Subs.
In Breakaway, I felt my BDSM, menage maturity blossom as did Jami's in her role as a Sub.
Each of Ms. Sommerland's sexy, BDSM, menage novels grow with greater intensity than the last and Breakaway takes the reader to the Top Shelf of the pleasure/ pain chain. There are some unexpected twists in Breakaway that made me sigh in surprise. Hmm, in my opinion Ms. Sommerland is without a doubt the most outrageous, "Domme" around. Breakaway is a must read and one of Ms. Sommerland's classic works.
Rated 4.5 Ravens by Naunet!