Barging In by Josephine Myles
Publisher: Samhain Publishing
Genre: GLBT, M/M, Contemporary, Erotic Romance
Length: Novel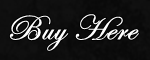 Summary:
When the boat's a rockin',don't come knockin'!
Out-and-proud travel writer Dan Taylor can't steer a boat to save his life, but that doesn't stop him from accepting an assignment to write up a narrow boat holiday. Instead of a change of pace from city life, though, the canal seems dull as ditch water. Until he crashes into the boat of a half-naked, tattooed, pierced man whose rugged, penniless appearance is at odds with a posh accent.
Still smarting from past betrayal, Robin Hamilton's "closet" is his narrow boat, his refuge from outrageous, provocative men like Dan. Yet he can't seem to stop himself from rescuing the hopelessly out-of-place city boy from one scrape after another. Until he finds himself giving in to reluctant attraction, even considering a brief, harmless fling.
After all, in less than a week, Dan's going back to his London diet of casual hook-ups and friends with benefits.
Layne's Review:
Josephine Myles pulled me into her world immediately with Barging In. There's an authenticity to the setting of this story I really liked and it worked well as an added character to Robin and Dan's story.
It took a second for Dan and Robin to really get over their immediate distrust—Robin more than Dan—and admit how much they really wanted each other. Dan's all about having a good time, living and loving his life as a single gay man, but Robin is his polar opposite. How could they possibly make it beyond a few scorching bouts of sex?
Josephine Myles gives us well-rounded, well-written characters, each with his own insecurities, and his own baggage to deal with. I liked Dan's eccentricities. Liked Robin's rough exterior that kept his inner vulnerabilities well hidden. The supporting cast made the story even more interesting, adding a humorous mix, but Barging In is all about Dan and Robin and their ability to trust in themselves, and each other.
Watching these two fall in love and deal with the implications of that was amazing. Josephine Myles brings the good and the bad of their relationship to light and it's a revelation to see Dan and Robin flounder as they come together to make it work.
Rated 4 Ravens by Layne!