Alpha Born by Stormy Glenn
Publisher: Siren-Bookstrand, Inc
Genre: Paranormal,  Erotic Romance, M/M, M/M/M, Menage a Trois/Quatre, Vampires/Werewolves
Word Count: 64,404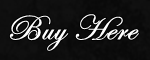 Summary:
[Ménage Amour ManLove: Erotic Alternative Paranormal Ménage a Trois Romance, M/M/M, werewolves, vampires]
Alpha Caleb Redding has spent 20 years trying to bring his first love back into his life. When he finally devises a plan, the Council of Elders agrees to it, but they add their own stipulations. In order for the mate covenant to happen, Caleb has to agree to give up his clan and alpha status, submitting to Grayson.
Alpha Grayson Cane has watched Caleb from afar, never able to touch him or speak to him due to clan conflict. It's been a heartache that has stabbed at him for 20 years. When a peace treaty comes in the form of a mate covenant between their two clans, Grayson is all too eager to agree, especially when he learns that Caleb must submit to him.
But when the vampire mediator sent to broker the peace agreement disappears, will their second chance at being together also vanish? And what happens when Grayson accidentally mates the vampire while trying to save his life? Will Caleb have to give up his clan, his alpha status, and his dream of being with Grayson? Or will being alpha born have its advantages?
A Siren Erotic Romance
Margaret's Review:
As we continue our journey into the new waters of Stormy Glenn's True Blood Mate series, book 2, Alpha Born, introduces us to two new alpha werewolves, Grayson and Caleb and the enigmatic leader of a coven of vampires, Alejandro, aka J.O.E.L.
The characters are not only well developed, I became so attached to them, especially Caleb, that I became emotional at the injustices and brutal attacks Caleb suffered for the sake of loving Grayson. Where a lesser wolf or man would have felt rage at the second mating, accidental or not, of his lover Grayson to the vampire Joel, Caleb forced himself to sublimate his own feelings and "alphaness" for the good of Grayson and their werewolf clans.
While Alpha Born can be read as a standalone novella, reading Heart Song first will make Alpha Born a richer experience. We catch up with some of the werewolves we met in Heart Song and are shocked by new revelations of relationships and a glimpse into the history of werewolf and vampire cultures, as crafted by Ms. Glenn.
The final editing could have been a little more meticulous. The occasional missing word or grammar error is noted but not disruptive to the story. All in all it is such a beautifully written story that a few small bloopers can easily be dismissed.
The plot is exciting and mysterious. Are vampires the villains or are werewolves the source of dark subterfuge? Or… are there other forces at work? Who can be trusted?
There is plenty of erotic sex, with a little light spanking, a complicated ménage that forms and reforms throughout the book, lots of man on man action, and even a case of dubious consent that will, believe it or not, make you chuckle out of spite.
Ms. Glenn's second book in this series is an even stronger, more cohesive story than the first one. I can hardly wait to read the next one!
Rated 5 Ravens by Margaret!