All the Right Moves by Tory Richards
Series: Men in Uniform
Publisher: The Wild Rose Press
Genre: Contemporary Romance, Romantic Suspense
Length: 238 pages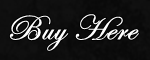 Summary:
After discovering one of her patients dead in her office, Doctor Annie McCall finds herself on the run for her life. Detective Marshall Thomas isn't afraid to break the rules and offers her refuge. The only problem is who'll protect Annie from him?
Marshall hadn't counted on his primary suspect creating such a dilemma in his life. But once he discovers someone wants her dead, he is determined to keep his mind on the job in order to find the killer and to keep her safe.
As they struggle to stay one step ahead of the killer, their attraction for each other spirals out of control. And soon the only danger Annie's facing is the heat between them.
AJ's Review:
Ms. Richards has created a witty, intense, passionate story full of mystery, intrigue, and hot scorching sex. I couldn't get enough of Marshall and Annie.
Annie is smart, sexy, insightful, fearless, feisty and in lust when it comes to dealing with Detective Marshall Thomas and a serial killer. The banter between Annie and Marshall will make you laugh at times  as Ms. Richards provides insight into these characters fears and desires. The sexual tension is off the richter scale and the plot will intrigue you as the story unfolds.
Marshall is stubborn, smart, sexy, instinctive, and head over heels in lust and love with Annie, yet he won't admit it due to a recent bad break up. Although he thinks he has a grasp of what women are really about and the weapons they use to play a man, he has never encountered a woman like Annie who can make him smile, rile his anger, and make him weak in the knees all with a single stare.
All the Right Moves is full of suspense, intrigue and secondary characters that will make you laugh and keep you guessing as the story progresses. The characterization is well-developed and three-dimensional, especially Harold. The setting depicted in the story is very descriptive to the point that you can almost smell the ocean. Moreover, the dynamics between the characters are believable, especially as Annie and Marshall bicker over the best way to keep her safe while allowing her to continue working. In addition, the struggles that our hero and heroine endure are realistic as their raw emotions come to life with the turn of every page. Ms. Richards knows how to keep a reader on the edge as he/she ponders who murdered Martin Strong and what does it have to do with Annie?
If you're looking for a sensual story where the chemistry between the hero and heroine is hot, the emotions are raw, the suspense is gripping, the banter is intense, yet at times humorous, and the love is endearing, then All the Right Moves by Tory Richards is definitely the book to read. Check it out! You won't be sorry!
Rated 5 Ravens and a Recommended Read by AJ!