All She Wants 4 Christmas by Jessica Lee
Publisher: Breathless Press
Genre: BDSM, f/m/m/m, m/m interaction
Length: 6345 words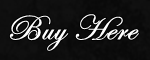 Summary:
It's Christmas Eve, and all Monica Sims wants is for her fiancé, just once, to step outside his comfort zone. She loves him, and life is fine in their perfectly planned world. But Monica is ready for more. She takes a risk and shares with him her darkest fantasies: Domination. Submission. Surrendering to the will of more than one man. But her confession is more than her straitlaced boyfriend can handle—or so she thought.
Dane knows exactly what he wants in bed: just him and Monica, his fiancée—alone. Simple, easy, vanilla sex was all he ever needed. That was until the night he found his fiancée in her office, watching—enjoying—a very naughty movie on her laptop. Determined to be the one to unleash her control, Dane decides to surprise her on Christmas Eve with a trip to a private fetish club. But they won't be alone.
Tasha's Review:
Monica is surprised when he fiancé offers to make her fantasy come to life. Never had she expected her straight-laced fiancé, Dane, would be open to a foursome.
All She Wants 4 Christmas is built on a hot steamy sex scene between Dane and Monica and the two men he invites into their bed. There's not much else going on in this story, but the one scene does pack a nice amount of heat.
Dane was willing to put aside his reservations about sharing Monica with other men in order to make her happy. And if bringing in two complete strangers was the way to do that, he would.
If a quick, hot sex scene is what you're after, then this is the read for you.
Rated 2.5 Ravens by Tasha!