A Tryst of Fate by H.C. Brown
Publisher: Silver Publishing
Genre: GLBT, M/M, Historical, Erotic Romance
Length: 171 pages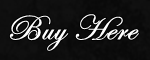 Summary:
After inheriting a Georgian house in Berkley Square, London, Colt Daniels, millionaire art dealer, finds himself obsessed by a portrait of the home's former owner, Lord Alexander Swift.
During a conversation with author, Jake Williams, Colt discovers Lord Swift and his cousin had mysteriously disappeared from the cellar one evening, shortly after Alexander's illicit affair with the rogue, David Fitzhugh. Jake reveals Colt bears a remarkable resemblance to Fitzhugh.
Colt decides to investigate Alexander's strange disappearance and ventures into his cellar late one night to look for a secret passageway. When his flashlight fails, Colt finds himself transported back in time to 1775 and there he comes face to face with the man of his dreams — Lord Alexander Swift.
Barb Manning's Review:
A Tryst of Fate is a gay romance novel by H. C. Brown that involves time travel. Millionaire art dealer Colt Daniels finds himself transported back to 1775. He explores the cellar of his newly restored London home after purchasing the portrait of Lord Alexander Swift, a man he's been fascinated by since he inherited his home.
Both Colt and Alexander are engaging characters and much of the action of the novel focuses on the two of them. Alexander is a lonely man suffering under the oppressive anti-sodomite sentiments of the time, while Colt is a free and openly gay man of the 21st century with the money and power to get what he wants.
In A Tryst of Fate, H.C. Brown writes an entertaining time travel story with glimpses into the difficulties of a modern man trying to live in the 1700's, as well as the obvious hurdles faced by a man from 1775 trying to fit into the modern world. However, H.C. Brown rushes the romance between Colt and Alexander somewhat. They barely know each other before they are falling into bed. A little more build up in their relationship could have made the story much richer.
Nevertheless, the scenes between the two are passion-filled and on occasion touching and sometimes humorous.
Rated 3.5 Ravens by Barb Manning!