A Private Gentleman by Heidi Cullinan
Publisher: Samhain Publishing, Ltd.
Genre: Gay, M/M, Historical Romance
Length: Novel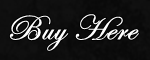 Summary:
To seal their bond, they must break the ties that bind.
Painfully introverted and rendered nearly mute by a heavy stammer, Lord George Albert Westin rarely ventures any farther than the club or his beloved gardens. When he hears rumors of an exotic new orchid sighted at a local hobbyist's house, though, he girds himself with opiates and determination to attend a house party, hoping to sneak a peek.
He finds the orchid, yes…but he finds something else even more rare and exquisite: Michael Vallant. Professional sodomite.
Michael climbed out of an adolescent hell as a courtesan's bastard to become successful and independent-minded, seeing men on his own terms, protected by a powerful friend. He is master of his own world—until Wes. Not only because, for once, the sex is for pleasure and not for profit. They are joined by tendrils of a shameful, unspoken history. The closer his shy, poppy-addicted lover lures him to the light of love, the harder his past works to drag him back into the dark.
There's only one way out of this tangle. Help Wes face the fears that cripple him—right after Michael finds the courage to reveal the devastating truth that binds them.
---
Product Warnings
Contains wounded heroes, bibliophilic tendencies, orchid obsessions, a right bastard of a marquis, and gay men who get happily-ever-afters.
Barb Manning's Review:
A Private Gentleman by Heidi Cullinan is at its core the love story of Lord George Albert Westin and Michael Vallant. It's a tale of failure and redemption in families, friendships and society.  Ms. Cullinan paints a vivid tapestry of passion and pain, of love gone down to the depths of hell and reclaimed at great costs.
Heidi Cullinan is not a gentle writer. She can draw beautiful imagery, such as her descriptions of Wes' orchids and Michael's books. However, her power as a writer is in her depiction of emotional trauma. As she explores the contours of Wes' addiction to opium, Ms. Cullinan delivers some gut-wrenching scenes; likewise, with the recounting of Michael's early life with his courtesan mother.
While Ms. Cullinan is hyper-focused on the romance between Wes and Michael, she peoples A Private Gentleman with characters who step onto the stage with their own powerful history. Her secondary characters are not mere stand-ins or tools to move the tale. They have their own stories to tell.
Penelope and Rodger are just two of the secondary characters who demand attention on Heidi Cullinan's stage. On the surface, it appears that Penelope, the crusader, stands at one end of the social spectrum while Rodger, the brothel owner, stands at the other end, but neither character is so clear cut, both are good and bad.
A Private Gentleman is a great read! Ms. Cullinan's Wes and Michael make you root for them. You want them to win through the pain and trauma of their lives because they deserve to win. There should be 10 stars just for this book. A Private Gentleman is definitely a keeper.
Rated 5 Ravens and a Recommended Read by Barb Manning!