A-Hunting We Will Go by Kate Roman
Publisher: Torquere Press
Genre: Contemporary, Erotic Romance, M/M, GLBT
Length: 28 Pages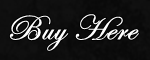 Summary:
The Honourable Philip Huntingdon is due to inherit a comfortable country estate, and what should have been a comfortable fortune. But Philip's dissolute guardian has squandered the inheritance, and is now determined Philip must marry a rich heiress as soon as possible. Philip's own preference runs instead to his boyhood friend Fergus, a groom on the estate. When a foxhunting accident brings things to a head Philip must decide: his home, and the life he was born to, or an unknown future with the man he loves?
Barb Manning's Review:
A-Hunting We Will Go by Kate Roman is a Torquere Press Sip short story set in what appears to be 19th century England. A-Hunting We Will Go relates the story of nobleman Philip Huntingdon and Fergus, a young groom on his family's estate.
Kate Roman weaves a tale of dissolution among the nobility and the courage of two young men determined to develop a life for themselves. The plot line focuses on the events surrounding a foxhunting accident and how Philip and his guardian, Sir John deal with the situation. There are some passionate sexual exchanges between Philip and Fergus, as well as some violent confrontations between Philip and his guardian.
Ms. Roman resolves the problem of Sir John's dissolution and Philip's sexuality in an interesting and unusual way. A-Hunting We Will Go is a nice little Sip of 28 pages that is worthy of 3.5 stars due the caliber of Ms. Roman's writing. Her stories are always enjoyable.
Rated 3 1/2 Ravens by Barb Manning!