A Helping of Love by Andrew Grey
Publisher: Dreamspinner Press
Genre: GLBT, M/M, Contemporary, Erotic  Romance
Length: 200 pages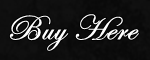 Summary:
The Taste of Love Stories
If Peter Christopoulos has learned one thing from his last three years in a wheelchair, it's that people have a hard time seeing past the hardware. When he asks out Russ Baker after giving him a quote on equipment for a new Greek restaurant, he's disappointed but not surprised to be turned down.
Russ has been covering for his abusive boyfriend for so long it's almost automatic, but with a little help from his friends, he finds the courage to break it off. To his surprise, Peter is still interested, and soon they're falling hard and fast. But then their world is thrown into turmoil: Peter finds an old letter indicating he has a half sister he's never met, and Russ's past interferes when his ex makes it clear he'll do anything to get him back.
Lea's Review:
A Helping of Love is the story of two wonderful men who have each been dealt some tough blows over the past few years and are in the process of doing all they can to settle the past and move on.
Russ has been successful in learning the ropes and demonstrating his dedication to the owners of a restaurant business and now he is slated to become the manager of a new restaurant that will be opening soon. But while his professional life is taking off, in his personal life he feels hopelessly trapped in a loveless, toxic and physically abusive situation.
The second protagonist, Peter, has had three years of learning to accept that his life will be in a wheelchair. He has worked extremely hard and learned to not only live independently, but has found meaningful employment, drives a car and stays physically fit and active. He has made both physical and mental adjustments for the things he can control but what he cannot control are the perceptions and preconceived notions others have about a person in a wheelchair.
As you can tell from my avatar, I am in a wheelchair. I will admit that I had an internal struggle with whether or not to read this book.  I have an aversion to books that present people in wheelchairs as weak or wimpy, or have characters in a wheelchair who are accepting of a condescending attitude from others. And now I'm sorry that I delayed reading this; I should have trusted this author. Either Andrew Grey has personal experience with wheelchair usage or has a good friend in a wheelchair because he is right on target with his descriptions of wheelchair life. From the difficulties of getting through bad weather, the calls that must be made ahead to be sure a destination is wheelchair accessible, to the wild, magical feeling that goes with speeding as fast as possible in ones chair, Mr. Grey simply nails it.
While at its core A Helping of Love is a love story, the peeling away of the layers of the past, with some situations that were known and some that were surprising and even shocking, adds excitement and substance to this story. The friendship and quiet understanding of friends and relatives who truly want the best for the characters is heartwarming and moving.
The message behind A Helping of Love is extremely positive as characters learn to hold onto those things from the past that are worth keeping and reach out to grab hold of the joy right in front of them. I really think anyone who enjoys male/male romance will enjoy this book.
Rated 5 Ravens by Lea !