Grown Men by Damon Suede
Publisher: Riptide Publishing
Genre: GLBT, M/M, Sci-Fi
Length: 109 pages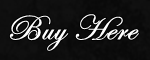 Summary:
HardCell Universe: First Transmission)
Every future has dirty roots.
Marooned in the galactic backwaters of the HardCell company, colonist Runt struggles to eke out an existence on a newly-terraformed tropical planetoid. Since his clone-wife died on entry, he's been doing the work of two on his failing protein farm. Overworked and undersized, Runt's dwindling hope of earning corporate citizenship has turned to fear of violent "retirement."
When an overdue crate of provisions crashes on his beach, Runt searches frantically for a replacement wife among the tools and food. Instead he gets Ox, a mute hulk who seems more like a corporate assassin than a simple offworld farmer.
Shackwacky and near-starving, Runt has no choice but to work with his silent partner despite his mounting paranoia and the unsettling appeal of Ox's genetically altered pheromones. Ox plays the part of the gentle giant well, but Runt's still not convinced he hasn't arrived with murder in mind.
Between brutal desire and the seeds of a relationship, Runt's fears and Ox's inhuman past collide on a fertile world where hope and love just might have room to grow.
Layne's Review :
Damon Suede gives us vivid, descriptive images and a uniquely fascinating new world in Grown Men.
Through Runt, the narrator of Grown Men, we're taken on an extraordinary journey as two strangers learn to trust each other and work together to build a life and ultimately a relationship.
Isolated on a far-off planet, the small of stature Runt has been waiting for a new shipment to come in from his 'bosses', the corporation he's indentured to. Along with the food and supplies in the dropped crates, Runt finds the huge…Ox. Naturally, Runt thinks the silent Ox has been sent to kill him. He's cautious and on alert, but soon figures out Ox is anything but violent.
Damon Suede crafts an engrossing tale and the characters coupled with the world they inhabit kept me reading. The buildup in trust and camaraderie took a while between Runt and Ox, as well it should, but even as Runt kept a distrustful eye on Ox, he's swamped by the giant man's pheromones. So poor Runt suffers in silence and snatches solo time where he can to deal with his attraction to the mute Ox.
I liked Grown Men, appreciated the slow build in tension that grew to much more between Runt and Ox. The sex is practically non-existent, but it works well to show the growth of the characters.
Rated 3.5 Ravens by Layne!