Dillon's Claim by Callie Croix
Series: Cowboy/Kink Dumen's Series, Book 2
Publisher: The Wild Rose Press
Genre: Erotic, Contemporary Romance, BDSM, Western/Cowboys
Length: 119 pages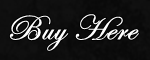 Summary:
Charissa Myers attends a bachelorette weekend at a Texas guest ranch, knowing she'll have to confront Dillon Dumen. The sexy cowboy is everything she's ever wanted in a man but, gun-shy after a previous BDSM encounter gone bad, she denied her need to submit to the irresistible Dom. She expects his anger, but what she doesn't expect is Dillon's determination to finish what they started all those months ago.
Dillon doesn't understand what spooked Charissa in the first place, but now that she's on his turf, he wants a hell of a lot more from her than answers. He's got two days to weaken her resistance and stake his claim once and for all. And this time, he's not letting her go without a fight.
Lace's Review:
Callie Croix has done it again with her second book in the Dumen's series. In Dillon's Claim, our hero has no problem claiming his woman. Dillion's possession of Charissa is intense, complete, and brokers no argument, which makes Dillion's Claim, the perfect title for this sensuous story. Lordy, Ms. Croix knows how to make a gal smolder because Dillion's Claim is HOT!
Dillon is the hard, tough, wicked eldest sibling of the Dumne brothers. He enjoys the D/s lifestyle in a relationship, but was burned by his sub, Charissa, a year ago when she ran. Therefore, Dillon was shocked to see her name pop up as a guest at their family dude ranch. After seeing her again, he wanted an answer to the million dollar question he'd been asking himself for over a year, "Why did she run?"
Charissa intrigued me because in spite of her ability to stand up to almost everyone in her path, she had a tendency to shy away and back down when it came to confronting Dillion. Although her character was portrayed as a sub at heart, Charissa also possessed a large amount of strength. It will be interesting to see how she comes out of her shell in and out of the bedroom. I found it funny when Charissa and Dillon's eyes met for the first time since she ran because the expression on her face is one of those "Oh crap, what have I gotten myself into." All I could think of at the time was to encourage Charissa to run, AGAIN! LOL! The vivid description that Ms. Croix incorporates into this scene had me on pins and needles wondering what was going to happen next. The second level characters were too spicy for words and added to the depth of the story.
Ms. Croix has created a plot that has allowed me to enjoy this series with the new release of each book. Although she keeps the stories flowing with a different Hero/Heroine, it's all rolled into the same bachelorette weekend along with different events that play out for the eldest Dumen brother. I cannot wait to see what she has in-store for the other Dumen brothers. Will they be as intense, or will they have a contemporary feel? All I know is that I cannot wait to find out. LOL! These delicious cowboys are sure to put a spark in any gals spur.
Ms. Croix books are zesty and fun! Come see what I'm babbling about by picking up a copy of Dillon's Claim by Callie Croix. Ms. Croix has a huge new fan in this reviewer.
Rated 5 Ravens and a Recommended Read by Lace!