Legal Artistry by Andrew Grey
Publisher: Dreamspinner Press
Genre: Contemporary, Erotic Romance, M/M, GLBT
Length: 230 pages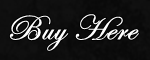 Summary:
Years ago, Dieter Krumpf's grandmother died and left him everything, including a photo album containing pictures of the art collection she left behind when her family fled the Nazis. Now, Dieter is calling on the services of a lawyer, Gerald Young, to determine whether his family's legacy might be returned to him.
Gerald doesn't hold out much hope that the paintings will be returned, but Dieter's earnestness speaks to him and he agrees to help. At first he concludes that while Dieter has a case, suing in Austria isn't practical. But Gerald is a good lawyer, and as his feelings for Dieter develop, so does his determination to win the case. Together, Gerald and Dieter navigate research, hearings, and a dysfunctional family in the pursuit of fine art—and discover the art of love along the way.
Mrs. C.'s Review:
I love the Bottled Up series, by Andrew Grey, and Legal Artistry is one of my favorites. The characters, both those we've known in other books in the series, and those who are new in this book, are always well developed and likeable. Even the villain of the piece is not without his merits.
Mr. Grey must be an art and antiquities collector, or he has done his homework very well, because the plot around the value of collectables and art is so well-grounded in reality. The theme here is about art that was confiscated by the Nazis before and during WWII, and is now housed in an Austrian museum. To whom does it belong, 70 years later, the original family or the museum and thereby the Austrian government? Again, Mr. Grey has researched carefully to put together a story about the legal investigation and court case regarding ownership of paintings that one of our heroes, Dieter, claims to own because it is a painting of and commissioned by, his great-grandmother. His attorney, who becomes his lover, isn't at all sure they can win the case but he will give it his best shot. In that, the plot seems so realistic because these international court battles are never cut and dried with one party clearly the winner. In fact, at the end of the book the case is still in jeopardy due to the appeals process.
Dieter is a virgin so Gerald takes a slow approach to seducing him. Dieter is eager to fall into bed with Gerald, but as Gerald suspects, also very nervous about taking his first lover. Their love-making as it is described is both spicy and sweet.
While the plot is not entirely resolved by the end of the book, the relationship between Dieter and Gerald is a bullseye HEA. I thoroughly enjoyed Legal Artistry and will continue to consider Mr. Grey's work an auto-buy.
Rated 5 Ravens and a Recommended Read if applicable by Mrs. C.!