Push by Sean Michael
Publisher: Torquere
Genre: M/M Erotic Romance, BDSM, Contemporary
Length: 307 pages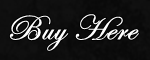 Summary:
Gordon's a retired Drill Sergeant who's enjoying his life. He has his garden, his friends and access to the subs at the Hammer Club whenever he wants to indulge his Toppy side. When Billy and Marcus insist on introducing
him to Frank, he has to admit, he's intrigued.
Frank is a cop turned private investigator who often helps out the men of the Hammer Club. He thinks they're all just a little bit off, but they're good guys for the most part, and he's happy to take their business. When
he's introduced to Gordon at a party at the Hammer to welcome Oliver home after the events in Owned, his world is turned on its head.
Very much a loner, and self-contained, Frank must deal with having a partner who cares about him as more than just a good fuck. Frank also doesn't believe he's like all those little subs at the club, so he's not sure that a man like Gordon, a 'Top', is going to want him for more than the occasional make-out session. Can Gordon convince him he's wrong?
Push is the latest in the popular Hammer Club series that includes Found, Snared, Owned, Baked, and Bent.
Lea's Review:
I found Push by Sean Michael to be a truly wonderful and uplifting story that covers the breadth of emotion. The title of the book perfectly relates to the plot in a number of ways. In addition to its use as a sexual reference, Gordon and Frank must push past expectations of friends, past deep rooted fears, past medical situations and past grief as they strive to determine whether they have a future together.
Push begins with two very strong-willed and independent men, one a retired drill sergeant and one a former policeman now running a P.I. business. They get together partly as a friendly challenge to Gordon by some of his friends at the Hammer Club. Frank isn't a member, but is a friend of some of the guys and is there as part of a celebration. Gordon invites Frank to leave with him and an uneasy circumstance quickly becomes steamy and passionate.
An on-going difficult situation in Push is that Gordon is a Dom and while he and others recognize that Frank is a sub, Frank is totally opposed and almost frightened by the thought that he might be submissive at all. Frank has a need to make everything right for everyone else; to be a superman. He cannot allow himself to drop his tough guy persona, and eventually Gordon must get to the heart of the matter. Gordon is the epitome of a good Dom, a good friend and a good lover. That sometimes means taking Frank beyond what he thinks he can handle, but Gordon is there to encourage, support and to accept the gift of trust from Frank that completes the circle.
The characters in Push touched my heart. Gordon's easy-going spirit, and his patience and kindness as well as his determined Dom personality, remind me so much of my husband. In the course of the story Frank becomes extremely ill and develops a disability related to the illness. Even when there is no doubt that the disability is permanent, he fights it rather than accept the help available to him. I am disabled and, like Frank, also have the habit of refusing assistance that I need, not wanting to appear weak or needy to others, especially to the man I love. I rooted for Frank's recovery with tears running down my face. I understood his frustration and read aloud to my husband a very touching section where Gordon forces Frank to understand that every time he says "I'm fine" when he is not fine, he is lying to himself and to Gordon. He explains how much it hurts him to not be trusted with that part of Frank's life, and he forbids Frank to say the words, "I'm fine". Just as Frank finally understands, I now do, too.
For those who have read any of Sean Michael's other books, you know this author doesn't shy away from the tough aspects of life, whether emotional or physical. Push has some hard core BDSM scenes that are beautifully written for those who have an appreciation for BDSM. In addition to the more common BDSM happenings, this book also has fisting and makes use of sounds.
I freely admit that I seek out Sean Michael's writings. I find him to be in the top three of the finest BDSM authors I have had the good fortune to read. If you are solid with reading BDSM as well as m/m romance, reading Push is going to be an amazing experience for you; it certainly was for me.
Rated 5 Ravens and a Recommended Read by Lea!