In Starlight by M. Raiya
Publisher: Torquere Press
Genre: M/M, Erotic Romance, Contemporary
Length: 15 pages / 3300 words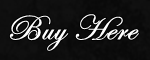 Review Copy Received from Publisher
Summary:
Making love in a canoe is not an easy feat, but Lewis and Taylor fit together remarkably well, considering one is an actor from New York City and the other has lived on a Vermont pond all his life with loons and owls and peace and quiet. There's nothing like starlight and the call of a loon across a still pond in the middle of the night to make differences explode into passion.
Will Lewis trade the spotlights for starlight?
Pomme's Review:
At fifteen pages, this is a quick and easy read from M.Raiya. It isn't unforgettable and I really had to suspend my disbelief in a few places, but it's so short it isn't too painful.
Written from the first person point of view of Lewis, the author quickly draws the big narrative lines: Lewis is famous and on some kind of retreat to lick personal wounds. I thought it was extremely easy to delve into Lewis' train of thought, and the way he sees his surroundings is quite compelling. It definitely was the highlight of this story because it very much made me feel the atmosphere of this interlude.
I was slightly baffled by Lewis' reaction to Taylor, but the whole story is fifteen pages, so if the characters want to get it on after exchanging only smoldering glances, well…In any case, it was difficult for me to understand the leap the characters made in order to be together. I did suspend my disbelief, however, and the subsequent sex was very much to my liking. Sweet but not too subtle, the author's descriptions fit the overall atmosphere of the story: straight to the point but not crude, and with a distinctive flair.
Like their decision to have sex, the ending requires some suspension of disbelief. That's because real life is not usually sunshine and roses, and when it is, it requires people to talk it out. Nonetheless, it's still an enjoyable ending for those who enjoy their sex with a side of commitment.
In summary, this can be an enjoyable short if you don't require build-up between your characters. I definitely enjoyed M. Raiya's style and will look for slightly longer works to see if they have the character development I seem to require to enjoy well-written sex!
Rated 3 Ravens by Pomme!