Once Wild by Carol Gambill
Publisher: Self-Published
Genre: Contemporary Romance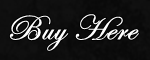 Summary:
Reckless in his youth, Shaun MacGregor was never one to care about what people thought of him. But then he returned to the small coal mining town of Ashland, Pennsylvania after serving eight years in prison, and had a literal run-in with town socialite, Maria Bellicia. One night with Maria leads Shaun on a turbulent path to confront all the layers of his destructive past, and face all of the pain, guilt and regret that comes along with it. Each layer that Maria helps peel away reveals yet another adversary and complication that Shaun must either run away from, or fight against. As Shaun struggles to make the right decisions that will finally allow him peace of mind and approval as a citizen of Ashland, Shaun is catapulted to an ultimate crossroad where he must face the biggest obstacle of his life: flee Ashland once and for all, or stay and fight for the only woman who has shown him true love and acceptance.
Lena's Review:
The Bellicia name in Ashland, Pennsylvania is royalty to people. So when two people like Maria and Shaun come together it is in one word wrong.
My heart broke when I started reading about Shaun MacGregor. Here is a man who literally spent his whole life in jail only to come out with no welcome home greetings. Instead, thee was nothing but hatred. Shaun has been through pain and neglect all his life. What got to me was the strong refusal of acknowledgment with his father. Here is a man who only has one son and he doesn't welcome him back – talk about hate. Carol Gambill did this part beautifully by showing so much hatred in one man, which made it difficult to read.
Maria Bellicia is definitely a woman who can bring light and happiness into Shaun's life. He has been through so much it's no wonder these two were perfect for each other. Although they are opposite, the one thing they both have in common is that they are seeking love. The passion is there but it is love that can make a person stronger and courageous.
Definitely a recommended read from this reviewer for you will love Shaun and Maria. These two were great and the way they deny the attraction you can tell they have always loved each other. I applaud Carol Gambill for creating a man with so much pain who had to grow up fast to become a better man; thereby, proving to people that there is more than meets the eye upon past mistakes. I loved that Carol Gambill can create two people who both deserve second chances at love but see how they both can make a life together even when times are tough and everyone is against it. Great job and can't wait for more from this talented author.
Rated 5 Ravens and a Recommended Read by Lena!