Midnight Madness by Olivia Starke
Series: The Edge Erotica Series
Publisher: Decadent Publishing
Genre: Paranormal, Erotica, Menage, M/M, M/M/F
Length: 19 pages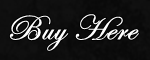 Summary:
Maddie takes a weekend camping trip to forget her two timing ex-boyfriend. Instead of peace and quiet, she stumbles upon two hunks who put the wild in wilderness. And they have plans of their own—to heat up her sexless life. An evening of rowdy lovin' is just what she needs to get over her broken heart.
When she joins them in a trio that leaves her satisfied and exhausted, they have one more surprise in store called Midnight Madness…
That 70s Chick Review:
Olivia Starke, I like you. I mean, I really like you. You made me LOL with Zombie Lovin and now with Midnight Madness, you've given me an unexpected ending that left me sitting up in bed stating Wooow. Bravo!
Midnight Madness tells the story of Maddie who heads to the wilderness after finding out that her "vanilla" lover has been experimenting with a couple of double-Ds that did not belong to her. While trying to enjoy the solitude of what was a peaceful setting, she finds herself playing voyeur to a couple of gorgeous guys. After she's discovered peeking, she's invited to engage in a tryst that is guaranteed to take her mind off of her cheating ex. However, all isn't as it seems…
Now I'm not a fan of M/M romances, or "bro-mances" as I've taken to calling them. Not for any particular reason except I like my alpha males to be totally alpha and there's something about reading about the hero fondling the genitals of another male that doesn't quite scream alpha to me. Again, just my opinion.
However…
Midnight Madness was one hot read! Besides the expected menage between Maddie and the boys, there is a brief scene between the two males that I couldn't quite skim over even though I would usually find myself doing so. I don't know how Ms. Starke did it, but it just worked for me. Maybe it was the ending that made so much sense once it was revealed that I wanted to re-read the story to see how I missed it. I don't know what it was, but it worked! So much so that I will be recommending Midnight Madness to friends of mine who usually shy away from the M/M scenes just to see if they enjoyed this story as much as I did.
I'm now a bit more open-minded to reading M/M scenes…just a bit…and I owe it to Midnight Madness, a short and steamy read by author Olivia Starke, who is fast becoming a favorite of mine.
Rated 4 Ravens by That 70s Chick!