Bend by Bailey Bradford
Love in Xxchange Series Book 3
Publisher: Total E-Bound
Genre: Ménage, M/M/F, Erotic, Contemporary, Romance
Length: Novel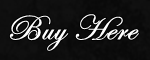 Summary:
Book three in the Love in Xxchange Series
Annabelle Calhoun has always been too strong to break, but now she's going to have to bend if she wants to keep the love that's unexpectedly come into her life.
Annabelle Calhoun had always been proud of her independence. She didn't need a man in her life for any longer than a night, and even then, it was her way or the highway. Seeing her brother Rory in a loving monogamous relationship didn't sway her, neither did the love between her bunkhouse mates, Max and Bo. She didn't want anything other than a good time from a man.
But two men—she's been there, done that, but these two men, Justin and Evan, want something more than one night. Together, they just might be enough to make Annabelle bend.
Reader Advisory: This book is part of a series but can be read as a stand alone title.
Kathy's Review:
Bend, the latest novel in Bailey Bradford's Love in Xxchange series is a sexy M/M/F ménage starring Annabelle Calhoun.
Annabelle is a tough and independent young woman who is a little bit envious of the people in her life who have found love. Annabelle is straight forward and brusquely honest. But she is intensely loyal and she cares deeply for her friends and family. She is rather unconventional so it comes as no surprise when she falls for not one, but two men and enters into a ménage relationship with them.
Justin Taylor and Evan Ross are long time partners who have been searching for a woman to bring into a committed ménage relationship. Although their previous attempts have failed, both men are certain that Annabelle is the right woman for them. Now they just have to convince Annabelle.
Bend is a complex romance with three engaging protagonists. The emotional and sexual connection between Annabelle, Justin and Evan is strong. The sex between this passionate trio is intense and scorching hot. The multifaceted plot is full of unexpected twists and turns that brings Annabelle and her brother Rory closer and strengthens their bond. As she does in previous novels, Bailey Bradford introduces the characters that will star in the next installment of the Love in Xxchange series .
Rated 4 Ravens by Kathy!