Dharma Cafè by Jessica Freely
Publisher: Loose-ID
Genre: GLBT, M/M, Paranormal, Multicultural Romance
Length: 232 pages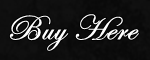 Summary:
Welcome to the Dharma Café, a restaurant like no other. There is no menu. The waiter, Samura, uses mystical powers to read what each customer needs, and the cook, Agatha, prepares the food with ingredients like love, hope, and courage.
The café is a refuge for the new busboy, Charlie, who was kicked out of home on his eighteenth birthday. Irresistibly drawn to Samura, Charlie soon discovers that the stern, formal waiter harbors a heartbreaking past and a dangerous secret.
Samura lives in fear that one day, the darkness inside him will burst forth to destroy all he loves. Now that includes brash, infuriating, delectable Charlie, who has broken through all Samura's defenses and taught him to trust himself.
Just when Samura thinks it might be safe to reveal the truth, his worst nightmare walks back into his life: His father, Akio, the evil food sorcerer who runs the burger stand on the other side of town. Akio's business is expanding and he wants his son to manage his new location, where the Dharma Café now stands.
It will take the combined resources of an ancient cook, a novice dishwasher, and a cursed waiter to fight Akio and protect the café. But when Samura succumbs to Akio's magic, will it be enough?
Publisher's Note: This book contains explicit sexual situations, graphic language, and material that some readers may find objectionable: male/male sexual practices.
To read an excerpt, visit: http://www.loose-id.com/Dharma-Cafe.aspx.
Tamara's Review:
What can I say about Dharma Cafe by Jessica Freely? First of all, this isn't my normal type of book. I love m/m but am more used to a in your face, lets get it on type of book (not that it's a bad thing.) This book is one that I wouldn't mind giving to my teenaged son or any young man who thinks they may be gay or even bi. The tasteful way that Ms. Freely handles this subject, intermixing it with a fantasy plot was absolutely wonderful.
In the story both Samuara and Charlie are very young (eighteen in fact). But what I happen to love about Dharma Cafe is the life lessons that it brings, about how not to judge a person by what you see but instead by their true selves. While there is m/m sex in this book, it was done in a delightful way that I don't find objectionable or even coarse. When these two characters, Charlie and Samuara decide to finally make love, that's exactly what they are doing. I wasn't expecting to find a sweet romance story when I picked up Dharma Cafe. To say it rocked my world is an understatement, and proves the old adage of not judging a book by it's cover very true. I will be looking for other books by Jessica Freely when I'm needing a lighter but more emotional type of read.
Rated 4 Ravens by Tamara!