Whispered Words: A Power Up! Story by Marie Harte
Series : Power Up, Book 3
Publisher: Loose-Id
Genre: Erotic, Contemporary, Interracial Romance, Menage
Length: 156 pages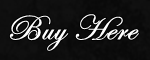 Summary:
A casualty of funding wars and an overzealous Defense Department trying to clean up its reputation after several failed experimental programs, the Psychic Warfare Program (PWP) is scrapped in its infancy. Its participants are transferred to other defense agencies, but a few decide to leave the government behind, knowing full well their freedom hinges on keeping a low profile and living under the radar.
Chloe King has worked for the government ever since she left college. First as a cop, then as an agent, she's been putting away the bad guys for more than ten years. A clairaudient who's always been able to escape trouble at the last minute, she's now part of a group of people who understand what it means to be different, but now she's with a private organization, without the government's protection. She should be working less dangerous cases, trying to retrieve paranormal objects gone missing. Yet her luck has taken a turn for the worse.
She's just getting over being nearly murdered by a serial killer when a stalker nearly brings her down. The voices she's heard more than half her life have disappeared, and she's afraid her life is coming to an end. If she can't hear those voices again, she'll die. She can feel it. But she never counted on the voices being real. Or belonging to two strong, sexy men resolved to keep her for themselves.
Publisher's Note: This book contains explicit sexual content, graphic language, and situations that some readers may find objectionable: anal sex, menage (m/f/m with no m/m sexual contact), voyeurism.
Tamara's Review:
It's another winner from the extraordinary Ms.Harte. I loved seeing Chloe get her own story after watching the hell she raised with the other members of the Power Up! gym.
The author swept me up as usual with her wonderful plot from the very beginning by having Chloe in a deserted warehouse at the mercy of a deranged villain and having our heroes come on to the scene. Whispered Words was fast-paced and had lots of action as the twins, the men destined to be hers, sweep her not only off her feet, but also protected her. I love the connection that Ms. Harte built as Chloe dealt with her lover's unique abilities and mirror images, particularly when Chloe accidentally tracks them down in a snowbound cabin. I found it very cool that the heroes of Whispered Words not only could communicate telepathically, but also felt what the other brother felt.
As usual this series has kept me interested from beginning to end and I can't wait to read the next Power Up! book. I'm seriously hoping that Nathan's book will be just as sizzling as Whispered Words. And now I'm off to read Fortune's Favor!
Rated 4 Ravens by Tamara!