Confessions of a Whore by Leila DeSint
Series: London Brown Book #6
Publisher: New Dawning Bookfair
Genre: Erotica
Length: 27 pages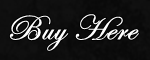 Summary:
I'm London Brown and these are my confessions. Let me plunge you into my world…
I provide my clients a willing body, a canvas on which they explore their depravity–sexual therapy at a fee. Kink, bondage, or fetish, I cater to all needs. The greatest sin for someone in my profession is self-deception.
Come play in the dark with me… you can call me whatever you like as long as you pay my price.
He pays for me but what he wants is her–so where does that leave me?
Naunet's Review:
How true is the quote regarding, "the sins of the fathers' b visited by the son a thousand time" run its course through the Confession series by Lelia DeSint. Only time will tell and I will be there to count them as I watch them unfold.
In this installment Ms. DeSint lets London feel that perhaps control may be slipping away as Rhys and Des become closer in their intimate play. London recalls how she first became London Brown and the encounters of pain that encouraged her to come forth as the Protector of Desniah Williams.
In this segment London simply used the words of the Carrington men against them and as their insanity takes charge, they played into London's hands, or so she thinks.
Des and Rhys relationship shifted, in my opinion, upsetting more than one apple cart and London feels that her power over Des will lessen. Will her employment with The Agency be interrupted if Des takes hold of the reins?
London learns more of Rhys secrets and the connection with his deep love for Des. London, aka Des, is presented with unexpected information now that Des usurps power over London and this power struggle may end with the disappearance of London the Protector in order for Des to step up for Rhys and his sexual fantasies, as a result of her discovery of Rhys' research.
In a damning change of events, the plot really thickens in several ways as more puzzle pieces fall onto the floor. I will continue to analyze and speculate as to what I'd like to unfold and anxiously await the next installment of the Confessions series. Hmm, how close am I in my own twisted mind to come up with the revelations. Hope you join me on this ride of mind games and identity crisis.
If this is your first encounter with the Confessions of a Whore series you can easily catch up because of the manner in which Ms. DeSint begins each new installment. She makes certain her readers will not feel disconnected and the techniques Ms. DeSint utilizes to introduce each new installment motivates you to investigate and devour previous segments to gain more clarity and dimension into this gem of a series.
Rated 4.5 Ravens by Naunet!