Sweet Revenge by Vivi Dumas
Publisher: Self Published
Genre: Erotic Paranormal Romance
Length: 199 pages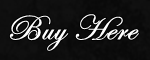 Summary:

Finalist in the Music City Melody of Love Contest Hell hath no fury like a woman scorn. What if that woman is a demon, in fact Lilith's very own daughter? Isabella LaCoste vowed to get her revenge on her ex and his new human fiance. She didn't commit fifty years of her life to be thrown out like last season's runway fad. But taking vengeance on an upper level Shifter Demon and the newly crowned Voodoo Princess might not be a one demon job. She volunteers her services to Lucifer to deliver Angel and Jacque in exchange for his help. She never expected her new partner in crime would fill the void in her broken heart. Not even death brought him peace.

Xavier Toussant wanted out of his contract and the killing business. His last assignment was his own brother and he failed to deliver. Lucifer didn't appreciate his valor in dealing with his brother, Jacque. In fact, it only created more problems. Xavier's back on assignment to capture his brother and the Voodoo chick. Only this time, he's shackled to the craziest female in the Underworld. Xavier finds Isabella LaCoste might be the one thing to put his soul at ease.
Naunet's Review:
The sweetest revenge is served by a determined, contemptuous woman; even better plated up when cold. Sweet Revenge by endowed author, Vivi Dumas, is the icing on the cake in my opinion. Ms. Dumas satisfies the appetite of her audience by creating a sequel that flows seamlessly with dynamic characters, an intriguing setting, a highly erotic romance and a flawless storyline. The book Sweet Revenge is an arsenal of paranormal action, romance and suspense.
The women in Sweet Revenge are anything but genteel. Isabella LaCoste and Angel Dias are spicy, energetic and kick-butt women who are fearless in the face of the devil himself when it comes to protecting loved ones.
Vivi Dumas brings the heat to the confrontational issues between good and evil, social, cultural and racial components, as well as human and non-human personas. The vibration throughout Sweet Revenge reminds me of the thunderous beat of a marching band competition between the top two contenders. Ms. Dumas manufactures settings and characters that require unrestricted, free-spirited energy of a writer with conviction and plenty of soul to captivate the minds of readers; thereby, transporting them outside of themselves and their world. I appreciate such finely developed skills and devoured Sweet Revenge like a starving woman coming off of a six month chocolate fast.
The settings were realistically illustrated from New Orleans and beyond to the bowels of Hell.
Isabella LaCoste, Angel Dias, Jacque Toussant, Xavier Toussant, and Lucifer are the main characters in Vivi Dumas' romance, Soul Catcher, and she intensifies all aspects of their personalities, relationships and their missions which entwine like that of a grapevine in Sweet Revenge. The connections between these characters carries the intoxicating effect of an aphrodisiac within the Sweet Revenge that's rich with potent, spicy dialogue. Ms. Dumas submerges her readers senses by utilizing irresistibly handsome, sexy characters with power, awesome erotic encounters and romance that makes carrying them along on a carnal interlude hotter than hell.
I believe the message Ms. Dumas conveys is the importance of devotion, honor and commitment in the face of opposition. A common cause is capable of uniting individuals who stand on opposite sides together in battle for the greater good to defeat evil.
I thoroughly enjoyed Sweet Revenge and have recommended Ms. Dumas to friends as an author whose star is reaching beyond the earthly realm into the stratosphere where only vivid imaginations can dwell.
Sweet Revenge is truly a five star read and from a reader who never considered being so enthralled with the vamps, demons and other dark beings as I have been with this narrative and Soul Catcher. I must thank Ms. Dumas for sharing her boldness and gifted writing to baptize me into another world capable of providing me with an unusual place to escape daily stressors and relax in the excitement and sensuality of her characters' world.
Rated 5 Ravens and a Recommended Read by Naunet!