Badges by John Simpson
Publisher: Dreamspinner Press
Genre: Contemporary, Erotic Romance, GLBT, M/M
Length: 220 pages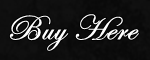 Summary:
Enter the world of men who wear badges and uniforms, everyday heroes who go home every night and dream the same dreams as every other man. They yearn for someone to love, someone to share their beds, a lover, or maybe even a partner for life. Follow these men in a collection of stories about what can happen when sparks fly between perfect strangers and old friends. Fraternization has never been so hot.
Stories included:
The Last Place
Medic One
Officers in Need
Peach Fuzz and Whiskers
Military Service
Uniform Hardness
Borders of Love
The SAC
Age Is But a Number
Marshal Service
Secrets
Blackraven's Review:
Badges by John Simpson is a series of well-written short stories about men who are either police officers, Secret Service agents, military personnel, or FBI agents. Mr. Simpson uses his vast experience in all of these fields to provide the reader with a series of short stories that are not only entertaining, but also believable in regards to the dialogue and how the events of each situation unfolded.
Although there were eleven stories in all, there were a few that I enjoyed the most because the characters were mentioned more than once. For example, Brian and Sean quickly found a place in my heart because Mr. Simpson followed up with these characters and allowed their story to play out. I would have loved a book that just focused on their budding relationship. I also enjoyed the last story in the book because it related back to Mr. Simpson's Condor series and now I want more. I want to know what will happen between Kurt and Phil. In addition, I'd also love to know more about John and Bob as their story really resonated with me. I guess what made the stories about these three sets of characters so appealing is that their stories had more than a one-night wham-bam-thank-you-man feeling. In essence, there was more depth and the characters seemed more fleshed out and three-dimensional. I'm not saying that the other characters weren't entertaining, I just feel as though these three sets of characters stood out and made me want to know more about them.
Mr. Simpson has crafted an entertaining read where all of the characters are engaging and likable. In addition, the sex is smoking hot and will definitely set you e-reader on fire, as well as several potent body parts. The dialogue is believable and the transition from one story to the next is smooth. If you're looking for some light reading that'll put a smile on your face and get you in the mood to get it on with your significant other, then Badges is definitely the book to read. I was engrossed in this captivating set of stories from beginning to end and read it all in one sitting. I'll definitely have to checkout more books by John Simpson.
Rated 4 Ravens by Blackraven!