Daughters of Man: Prize Match by Brenna Lyons
Publisher: Phaze
Genre: Erotic, Paranormal, Romance
Length: 31 pages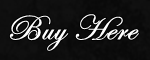 Summary:
Sabine has come to Sakk, a winged female, a prize match. Her mate will be an older male, a general or master general. She has no choice in that. The only power she has is to refuse an abusive mate.
Sahtahn has no intention of fighting to approach the prize match, but when Sabine is attacked on her way to the riser, he changes his mind. She's not the cold woman he'd believed her. She's a frightened young woman in need of a gentle hand. If she accepts his advances, he will have the greatest prize imaginable.
Olivia's Review:
I thoroughly enjoyed Daughters of Man: Prize Match by Ms. Lyons. She was able to create a whole new world. Instead of having her characters, other-worldly characters, be human-like with perhaps bigger muscles or extra teeth, Ms. Lyons brought to life a whole new people. With a great use of imagery I felt like I was right with Sabine as she looks out at the crowd of men, all hoping to be the man to win her. I was with her during her first contact with Sahtahn and I felt her awe and attraction to the General.
I thought Sahtahn was a fantastic hero for such a short story. He's strong, silent and sexy. He's gentle, yet tough when he needs to be. Being some years older than Sabine, he's experienced enough to know she needs a gentle hand to lead her to the sensuous woman she become by the end of the novella.
Overall, I thought Prize Match was a wonderfully delightful story to read. It has the right amount of eroticism to keep things spicy, but the love you feel blossom between Sabine and Sahtahn is so sweet that you'll wish the story kept going on.
Rated 5 Ravens and a Recommended Read by Olivia!